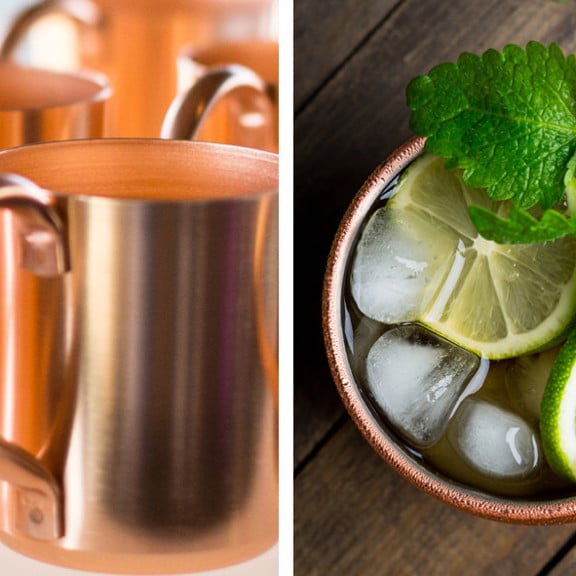 Back to all stories
Lilikoi Mule Cocktail Recipe
This New Year's Eve, throw out everything you know about celebratory cocktails. We're changing up the game from champagne and winter cheer to tropical cocktails in paradise. Sounds nice, doesn't it?

The Reef Bar & Market Grill, Waikiki's favorite new place for beachfront dining, is sharing their most popular cocktail recipe: the Lilikoi Mule. It's a take on the trendy Moscow Mule that's typical made from vodka and ginger beer. Our version brings a little sunshine into the mix with homemade lilikoi (passion fruit) foam and a pineapple garnish.
If you can't make it into Waikiki to enjoy this cocktail at midnight, try it from your own living room. It's almost as nice. Either way, the Lilikoi Mule cocktail will help make your New Year's Eve extra.

Here's to a safe night with tropical vibes and a fabulous 2018!
LILIKOI HOUSE MULE COCKTAIL RECIPE
Courtesy of our ohana (family) at Outrigger Reef Waikiki Beach Resort's Reef Bar & Market Grill.
1.5 oz vodka
2 fresh lime wedges, pressed
2.5 oz Ginger Beer
1.5 oz lilikoi foam*
2 pumps atomized Peychaud's Bitters
*Passion Fruit Foam:
8 oz pasteurized egg whites
2 oz cointreau
1 oz fresh pressed lemon juice
5 oz finest call passion puree
Add all components into a stainless steel Profi Whip. Charge with a cartridge and shake to combine.
Build cocktail on the rocks and top with foam. Garnish with fresh mint, pineapple, or more lime. Enjoy!