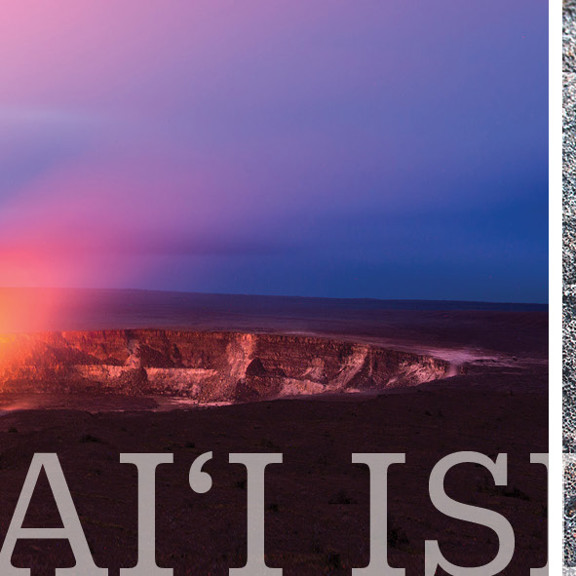 Back to all stories
Top 5 Big Island
As the largest island in the Hawaiian Island chain, Hawai'i Island - or the Big Island - has 200 miles of coastline to explore. And as the youngest island, much of this shoreline still wears the ragged scars of its recent volcanic origin. The island is comprised of seven main regions, with each possessing its own natural beauty. Here are five our our favorite Big Island destinations:

1. Pu'uhonua o Honaunau National Historical Park
Also known as the "Place of Refuge," this storied piece of lava-walled shoreline served as a sanctuary of forgiveness and protection in pre-contact Hawai'i. This foreboding-looking pu'uhonua at Honaunau Bay — south of Captain Cook — protected lawbreakers and warriors who made it to safety within its walls. Once there, they could plead their case to a kahuna (priest or elder) in hopes of absolution.
2. Hawai'i Volcanoes
National Park Home of the fiery goddess Pele, Kīlauea Volcano has been creating new land while alternately devouring homes and roads since its
most recent eruption in 1983. As the most popular attraction among the Hawaiian Islands, thousands have seen its fiery glowing displays and walked through its otherworldly sulfuric clouds. The main lava pit, or caldera, is easily accessible by car on the Chain of Craters Road. The dynamic flow of lava constantly changes, so call or stop by the Kīlauea Visitor Center first to get the latest flow reports and lava viewing tips.
3. Puako Petroglyph Park
While petroglyphs, or lava rock carvings, are found throughout the state, the largest concentrations are located north of the Mauna Lani Resort on the Kohala Coast. Although the actual meanings are unknown, you can make out human forms, families, dancers, canoes, turtles and even dogs. The Mauna Lani Resort and the Waikoloa Beach Marriott both have historians who can direct you to the petroglyph trails beginning at Holoholokai Beach.
4. Manta Ray Night
Snorkel and Dive First of all, these huge manta rays are gentle, and do not possess stinging barbs like their stingray cousins. As evening falls, tour boats gather and submerged lights illuminate the area where the mantas come to feed on plankton. Often frequenting the waters that front the Sheraton Kona Resort at Keauhou Bay, these giant creatures perform amazing maneuvers nightly as they scoop the tiny microscopic plankton into their mouths. There are various options to watch this underwater ballet — from scuba to snorkel or just viewing from the cliffs above the hotel. Like any wild creature, do not touch or feed these creatures. Simply to be in the water with these giants is surely an experience of a lifetime.
5. Pana'ewa Rainforest Zoo and Gardens
Located north of Hilo, this is the only zoo in the country that's set in a tropical rainforest. Besides an abundance of animals, this zoo has swaying palms, orchids and many endangered plants. The ever-expanding collection includes giant anteaters, tropical squirrels, lemurs and colorful birds, as well as frogs that resemble Martians. Admission is free, but donations can be left at the front entrance.

Plan your visit to the Big Island of Hawaii.

Reprinted from the Outrigger Journey 2016-2017 in-room book.