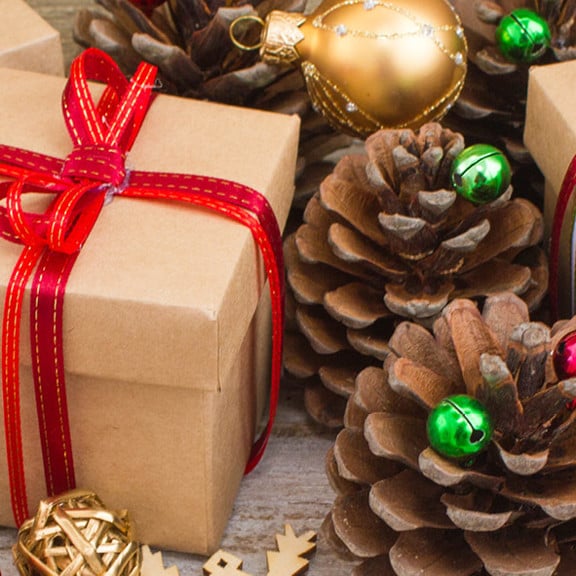 Back to all stories
What is Boxing Day?
Don't bother donning padded gloves on Boxing Day, unless you plan on working off some of those Christmas calories. The December 26th holiday, celebrated in the United Kingdom and among many current and former British Commonwealth countries, including Fiji, doesn't have anything to do with right hooks in the ring. And though we know it's rooted in the spirit of giving, its beginnings are something of a mystery.
One origin story traces Boxing Day to the early 19th century from a custom that developed among the landed gentry of England. On the day after Christmas, they would give boxes filled with the leftovers of the prior day's feast and other gifts to the estate workers who worked for the family through the holidays. This giving of the "Christmas Box" on the 26th became a tradition that was eventually enshrined into a formal holiday.
Another origin story points to the alms collected at church — the clanging of coins as they're dropped into metal boxes. The collections would be distributed to the poor the day after Christmas, which in Christianity is St. Stephen's Day. St. Stephen's Day is celebrated in Ireland on the 26th.
Boxing Day has been a national holiday in England, Wales, and Northern Ireland since 1871, in Scotland since 1974, and among Commonwealth destinations including Canada, Australia, New Zealand Fiji and more.
Boxing Day has evolved from its charitable traditions over time into a post-Christmas shopping bonanza, which is how you'll find more and more Americans celebrating on the 26th, but the timing also fits nicely with Americans who are organizing their end-of-year giving and gifting. So whether you're shopping or donating, you may be inadvertently celebrating Boxing Day along with your U.K. and Commonwealth friends.
Instead of browsing through racks on Boxing Day, escape to the warm tropics in Hawaii, Fiji, or Thailand. In the spirit of giving, we're linking up with our loyalty members to give them early access to our much anticipated boxing sale, starting in just a few weeks. Free enrollment for our DISCOVERY Loyalty program going on now! xx