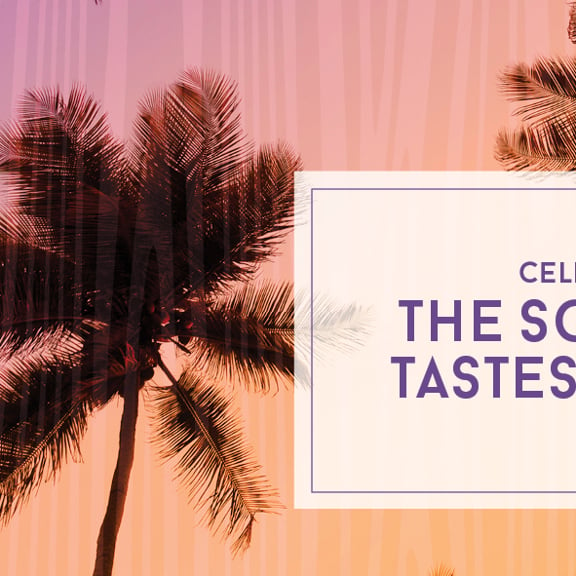 Back to all stories
Paradise at Home: Virtual Luau
Our Paradise At Home series continues with the sounds, tastes, and sights of Hawaii. Missed the previous posts? You can catch up on paradise in Hawaii and in Asia-Pacific from your living rooms.
Luaus are synonymous with Hawaii. If you've ever attended one, you know why; it's a beautiful celebration of all things that represent Hawaii and the cultures of Polynesia.
In the midst of this global pandemic, none of us are physically gathering with family and friends. But that doesn't mean you can do it virtually. And we've got everything you need to make it happen in a snap.
History of Luau
A luau is a traditional Hawaiian celebration that goes back over two centuries in the Hawaiian islands. Luau actually refers to a traditional dish made of taro leaves that was a cornerstone of the Hawaiian culture. Ancient Hawaiians held luaus all types of reasons, from celebrating victories or significant tribe events. Today, luaus are still a cornerstone of the modern culture in Hawaii - from a baby's first birthday to a retirement party. Today, Hawaii is a melting pot of cultures, and modern luaus often reflect this. This insight and opportunity to experience a taste of the beautiful culture is one of the reasons that luaus have become so popular for visitors.
Luau Food
Perhaps not surprising because of it's name, luaus typically consist of a traditional feast. Common dishes including poi (pounded taro root), kalua pig (pork slow roasted in an underground oven), lomi lomi salmon (fresh tomato and salmon salad), laulau (meat or fish wrapped in taro leaves and cooked underground), and haupia (coconut pudding).

And, don't forget the mai tais. They might not go as far back in history - but they certainly have a place in modern Hawaiian culture. In our opinion, one of the all-time best Mai Tais comes from Duke's Waikiki. Here's the recipe (we promise - it'll make your virtual luau that much more fun).


Entertainment
In addition to the food, Hawaiian music and dancing (hula) is a key part of the luau. And it's all available to you online.

Time your virtual luau around our daily live music concerts featuring some of the biggest names in Hawaiian music: from Kapena, Kawika Kahiapo, Sean Naauau, Bobby Moderow and more. Get the details and this week's lineup our Facebook page.


Once your music is set-up, it's time to get your groove on. We've got a step-by-step hula lesson on Waikiki Beach ready for you here.


Decor
There's only two things you need to help set the scene for your virtual luau: a beach backdrop, and flower lei. Now, before you panic - don't worry! We've got you covered on both fronts.
Click here to watch one of our favorite lei po'o artists create a lei using items you can find in your own house or yard.

Once your lei are complete, it's time to choose your favorite beach background. Our virtual Zoom backgrounds are free and easy to download.

Now, there's only one thing left to do: invite your friends and family. It wouldn't be a luau without them. Let's get this virtual party started!
When the world is ready to travel again, we'll be here. In the meantime, we're sending all of our aloha.