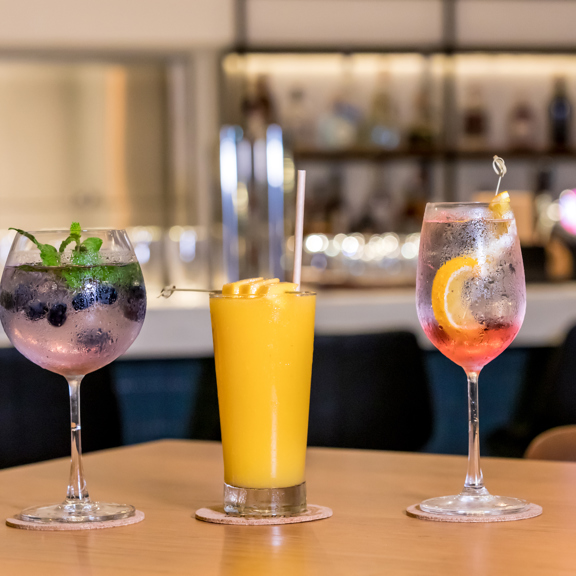 Back to all stories
A taste of Thailand: cocktails you must try at Nalu Loft Bar
You know you've finally reached your vacation destination when you can relax and enjoy a refreshing cocktail (or mocktail!). When you stay at the OUTRIGGER Surin Beach Resort in Phuket, you're in for a treat. Nalu Bar & Grill is the on-site eatery at this OUTRIGGER resort and where you'll find fantastic cuisine created in an open kitchen, prepared right in front of you over a fire. "Nalu" comes from the Hawaiian word for "wave," and the eatery has a modern surf vibe that's equal parts exotic and welcoming.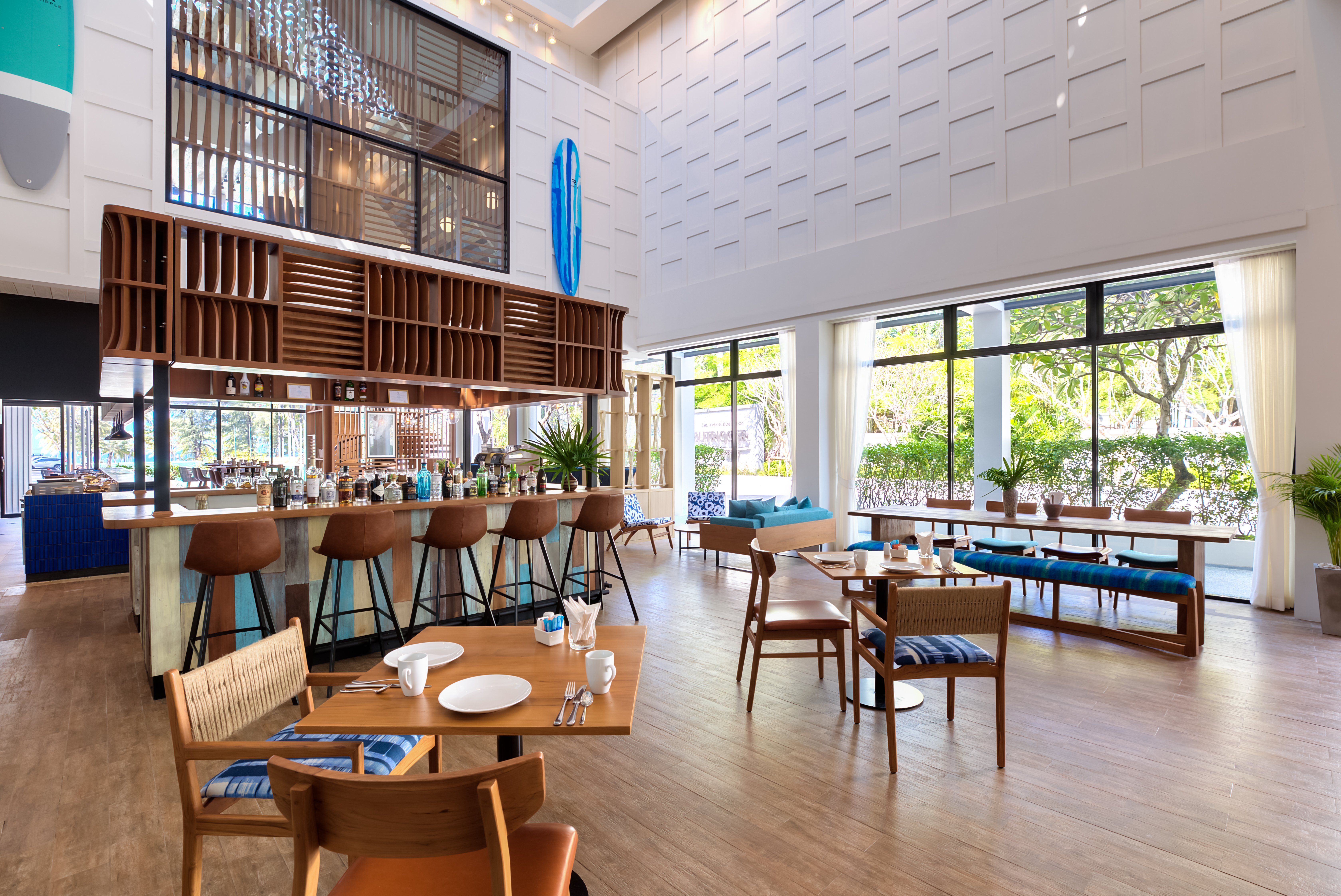 Along with a globally-inspired culinary menu, you'll find an equally international cocktail menu when you venture up the staircase to The Loft – an intimate bar space on the upper level of Nalu. Whether you're craving something indulgent or refreshing, stop by Nalu Loft Bar during your stay.
And if you're reminiscing on your last trip to the OUTRIGGER Surin Beach, you can recreate some of our most popular cocktails at home. Check out the recipes below!
1. A taste of the tropics
When it comes to an indulgent vacation-ready cocktail, it doesn't get more classic than a Pina Colada. OUTRIGGER's version is made with white rum, Malibu coconut rum, pineapple juice, coconut cream and sugar syrup. Sip it as an after-dinner treat at the Loft – the dehydrated pineapple and pineapple leaf garnishes make it photo-worthy, too! To recreate it at home, shake all the ingredients with ice, then strain into an ice-filled glass.
Ingredients:
45 ml / 1.5 oz Pampero White Rum
90 ml / 3 oz Pineapple juice
45 ml / 1.5 oz Coconut cream
10 ml / 0.3 oz Simple syrup
15 ml / 0.5 oz Malibu
Directions:
Pour ingredients into a shaker with ice cubes
Shake well
Strain into a hi-ball glass over ice
Garnish with pineapple slice and pineapple leaf
2. An always-in-style spritz
The Nalu Loft Bar serves a mean Aperol spritz – a classic, fruity, refreshing cocktail made with Aperol liquor, soda water and prosecco. Perfect for those hot Phuket days (and nights!), it pairs beautifully with salty snacks and savory bites.
Ingredients:
45 ml / 1.5 oz Aperol
30 ml / 1 oz Soda water
75 ml / 2.5 oz Chamdeville Blanc de Blanc Brut
Directions:
Pour Aperol into a white wine glass
Fill the glass with ice cubes
Top with soda water and prosecco
Garnish with an orange wedge
3. A Thai twist on a classic cocktail
OUTRIGGER's Thai-inspired take on a standard G+T is a must-try during your stay. Their Blueberry Gin & Tonic is made with fresh blueberries and Thai holy basil, creating an exotic version of this cocktail classic that feels authentic and unique to Phuket.
Ingredients:
45 ml / 1.5 oz Gin
135 ml / 4.5 oz Tonic
15 g / 0.5 oz Blueberries
1 Holy basil or mint
Directions:
Mix ingredients together and pour into a glass with ice, blue berries and herbs.
4. A mango mocktail
Mango is one of the most popular fruits in Thailand, and this refreshing mocktail is perfect any time of day for voyagers of all ages. The Nalu Loft Bar makes it with whole fresh mango, mango juice, honey and plenty of crushed ice.
Ingredients:
120 g / 4.25 oz Peeled and diced ripe mangoes
60 ml / 2 oz Local mango juice
15 ml / 0.5 oz Local honey
50 g / 1.75 oz Crushed ice
3 Mango slices
Directions:
Blend mango, juice, honey and ice together
Pour into glass and garnish with mango slices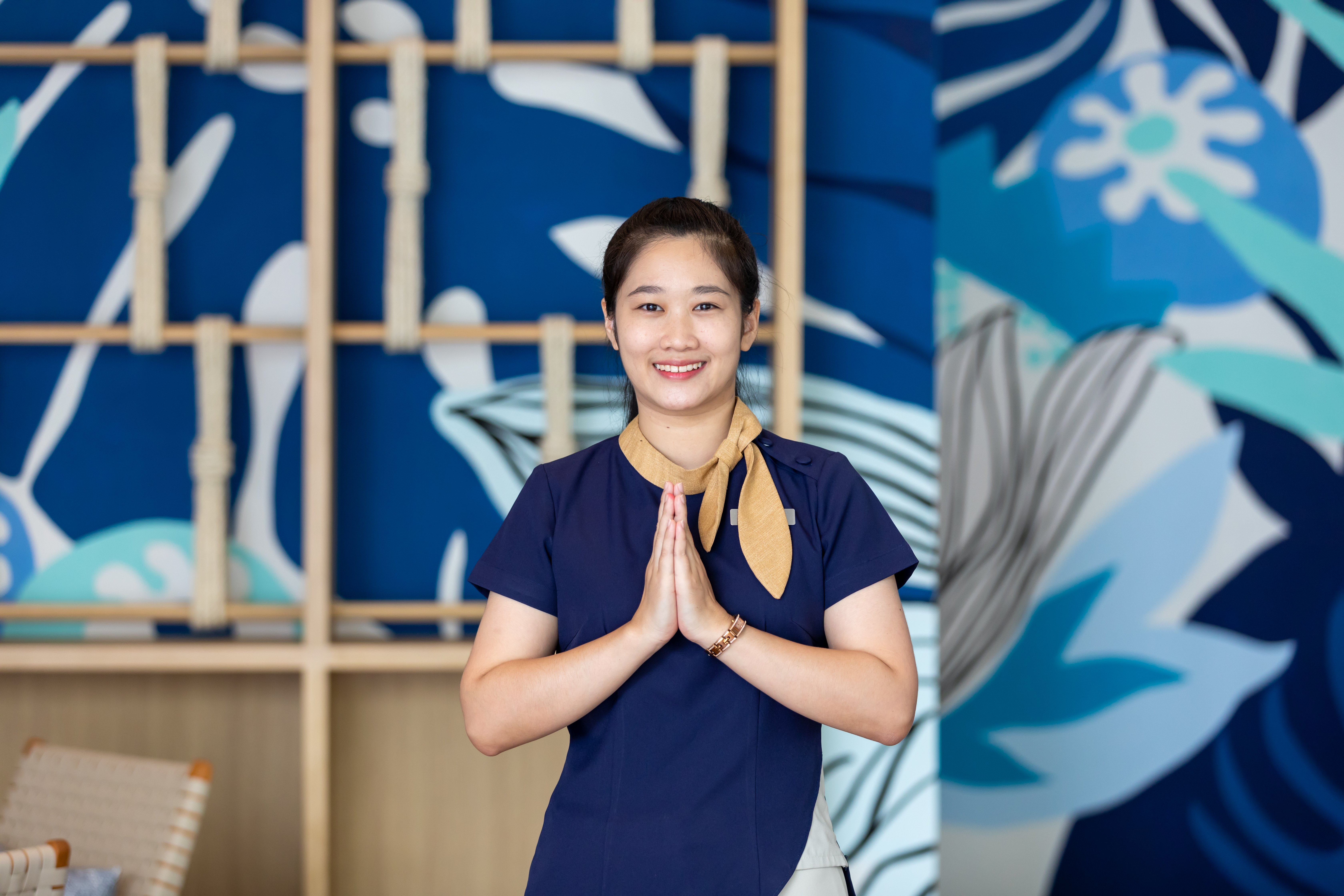 Are you ready to plan your adventure to Thailand? Book your stay at the OUTRIGGER Surin Beach Resort today!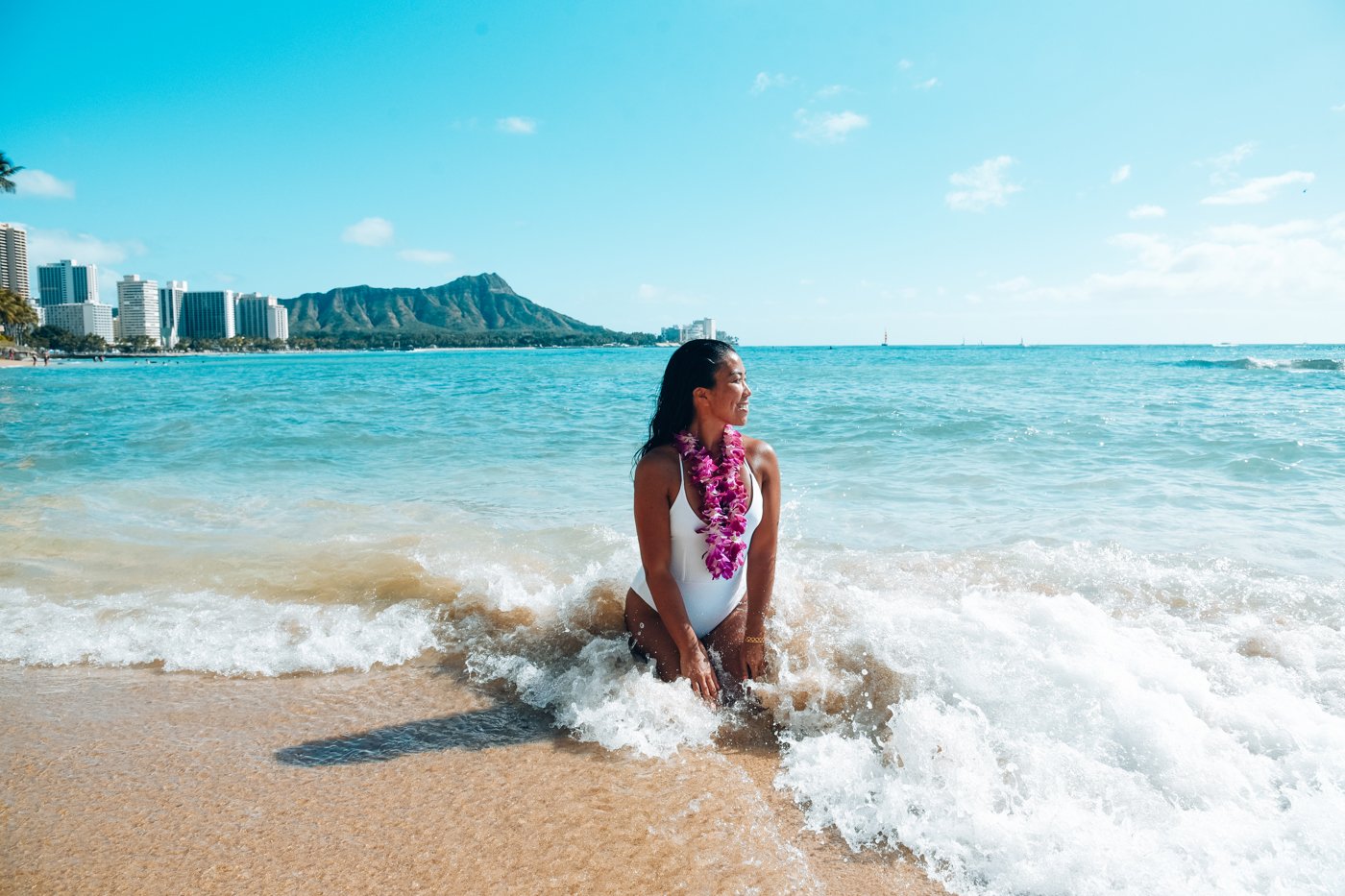 If you crave a more immersive and intimate experience with the world's oceans, only an adventure that sprinkles your soul with salt water will do. There's always something happening on the world's most iconic beaches.