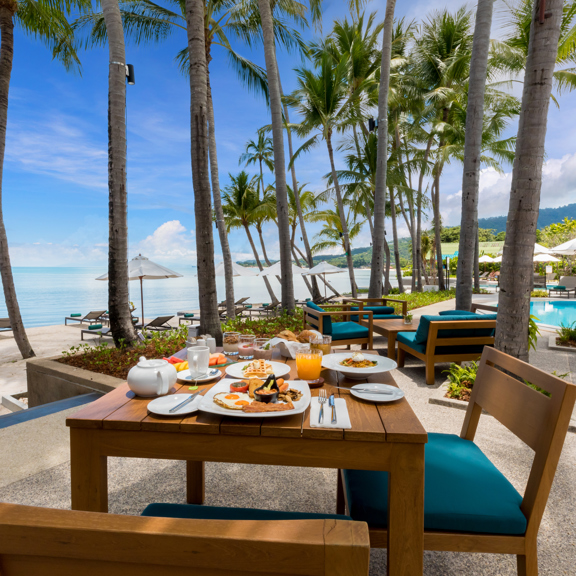 Back to all stories
Experience Authentic Thai Cuisine at OUTRIGGER Koh Samui Beach Resort
One of the key things that Thailand is known for is its flavorful cuisine. Whether your favorite is mango sticky rice or papaya salad, you can savor authentic Thai flavors without leaving the OUTRIGGER Koh Samui Beach Resort. From fresh local fruits to savory wok-fried entrees, here's where to find the best Thai food during your resort stay.
Sample pad thai on-site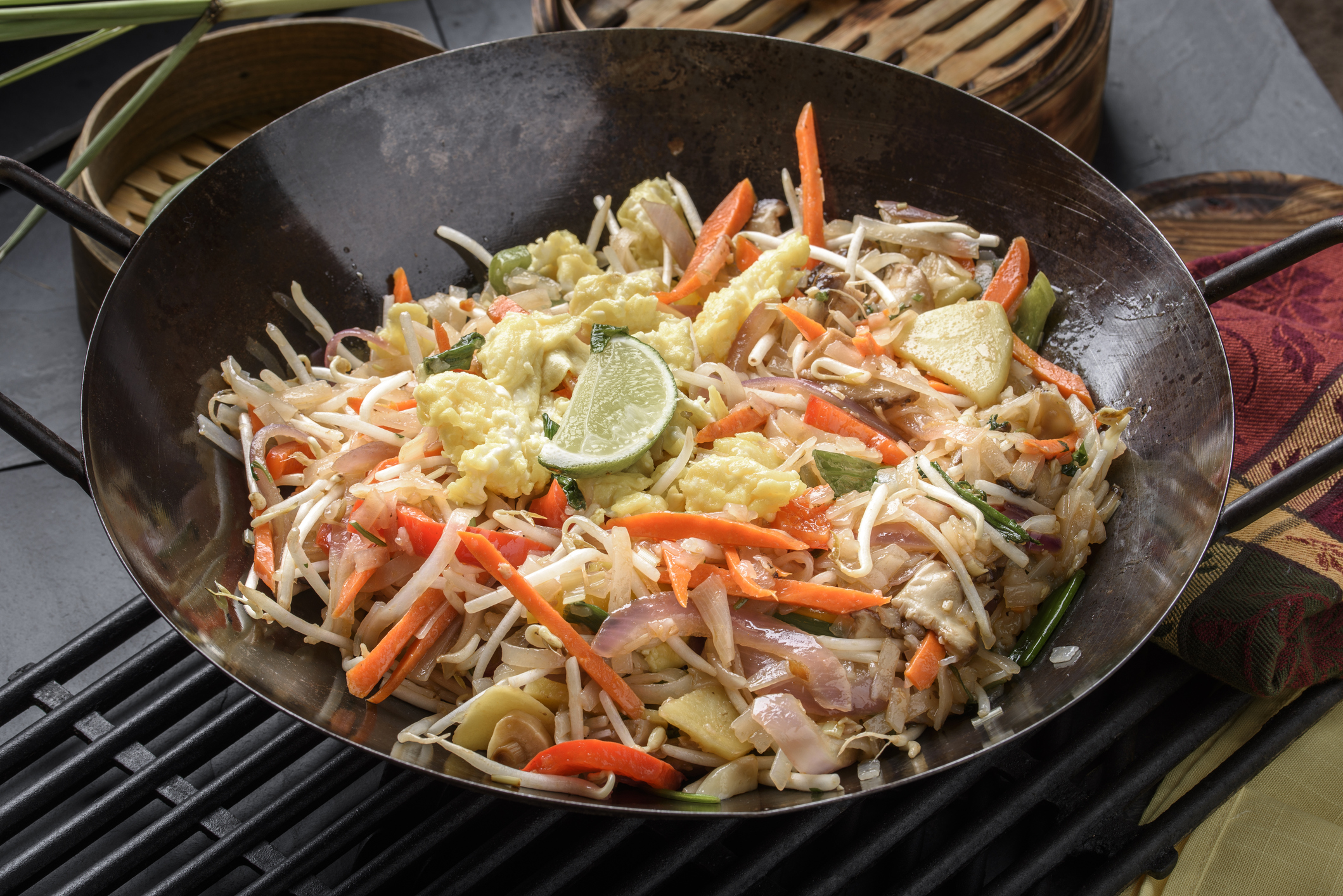 Visit the Edgewater Family Beach Club and Bar for a behind-the-scenes look at making pad thai. You'll get an inside peek at the open kitchen and see chefs use hot woks to toss fresh ingredients together like rice noodles, shrimp, eggs, peanuts and bean sprouts. Beyond pad Thai, sample other traditional dishes like pad see ew, stir-fried wide noodles with soy sauce, or khao soi, a noodle dish that comes in a spicy curry-flavored broth.
Reimagine a comfort food classic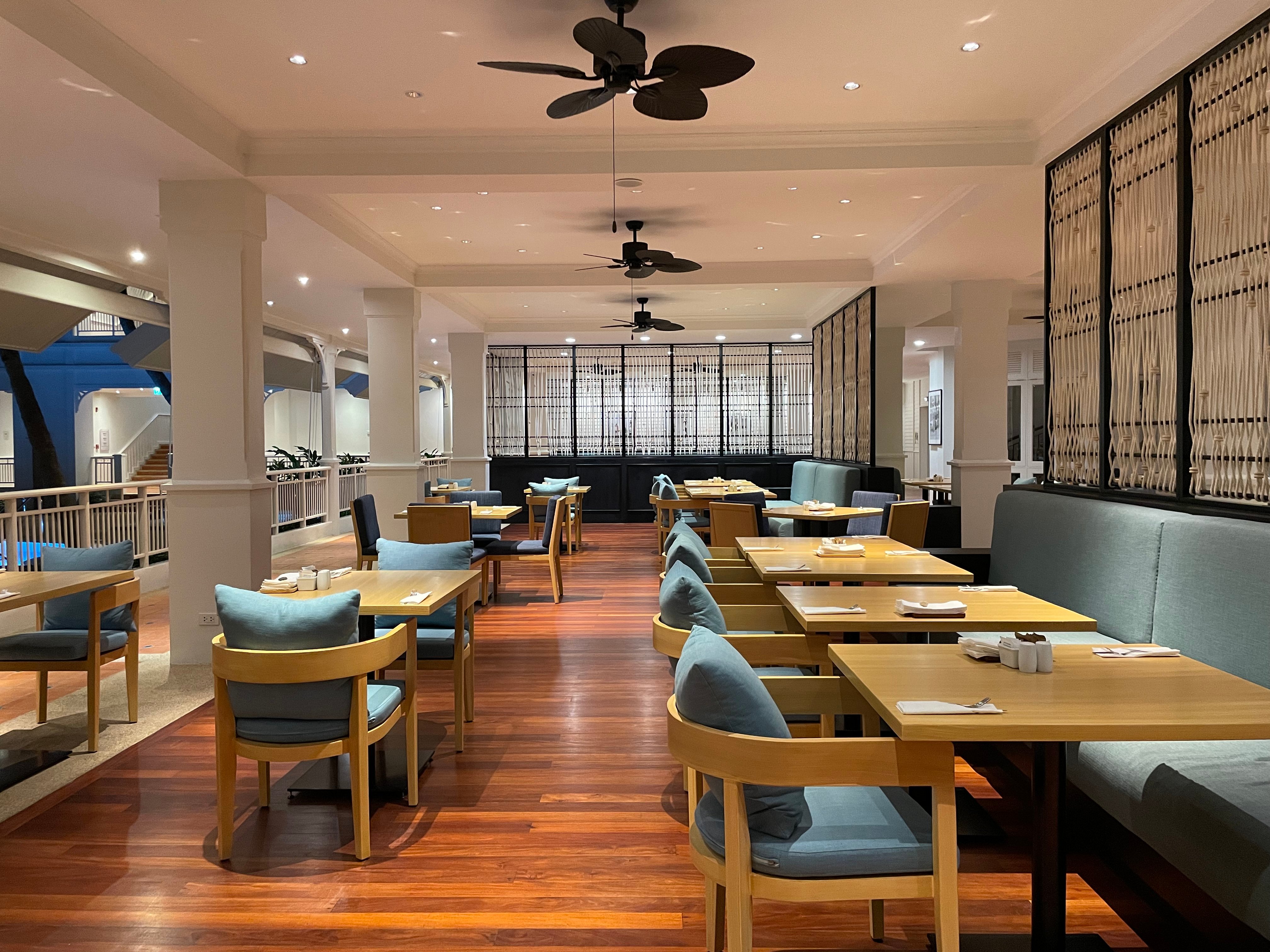 You might think of fried chicken as a Southern American tradition. But at Mala Kitchen, you can experience Thai fried chicken, which is a spicy take on the classic comfort food that incorporates Asian-inspired flavors like soy sauce, fish sauce and cilantro.
Build your own fruit salad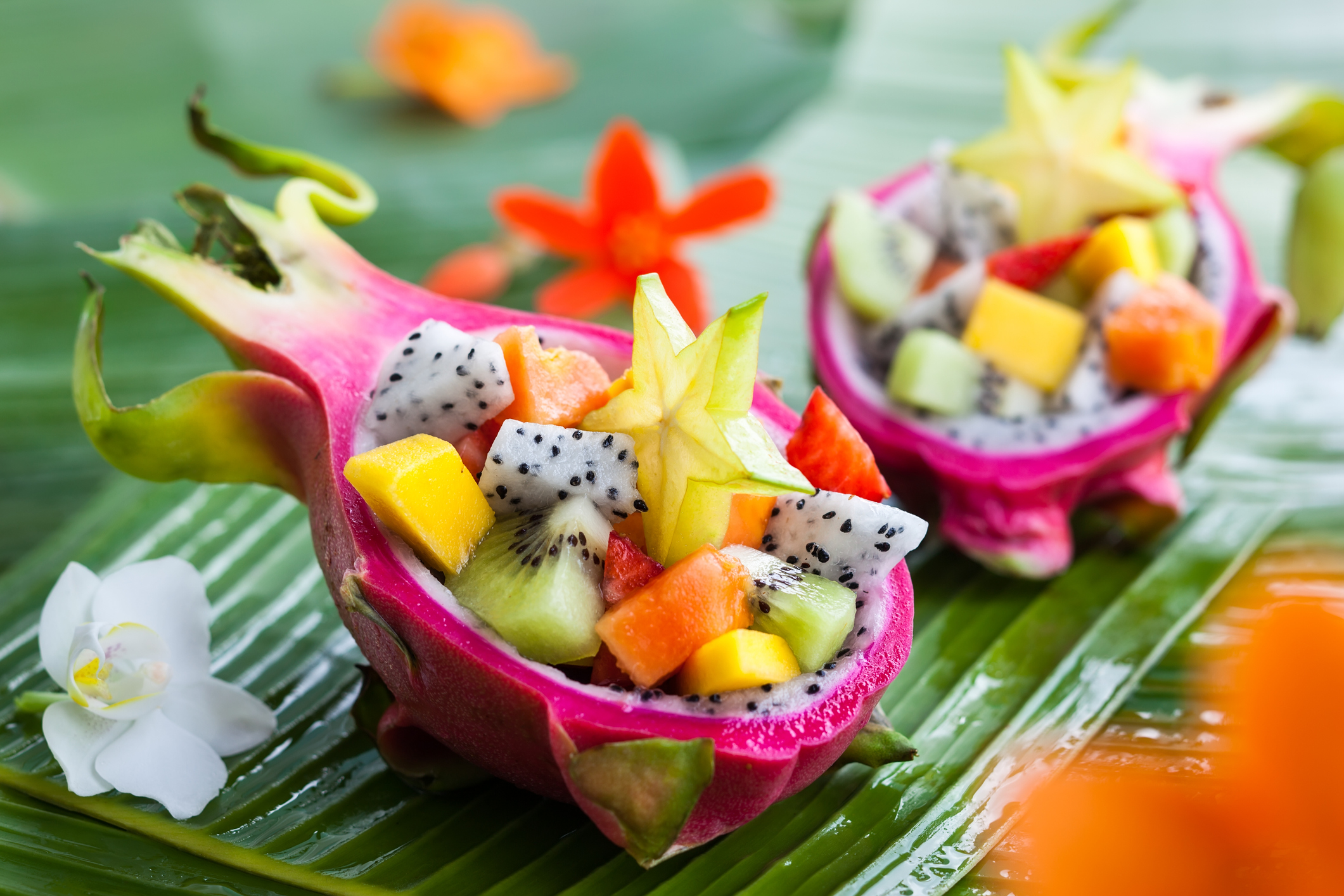 When heading to the breakfast buffet at Mala Kitchen, don't miss the opportunity to taste the local fruits native to Thailand. You just might find a new favorite! Savor a rotating selection of seasonal fruits like mango, mangosteen, durian, pineapple, papaya, dragonfruit, guava, rambutan, lychee, Thai banana and so many more.
Sip a craft cocktail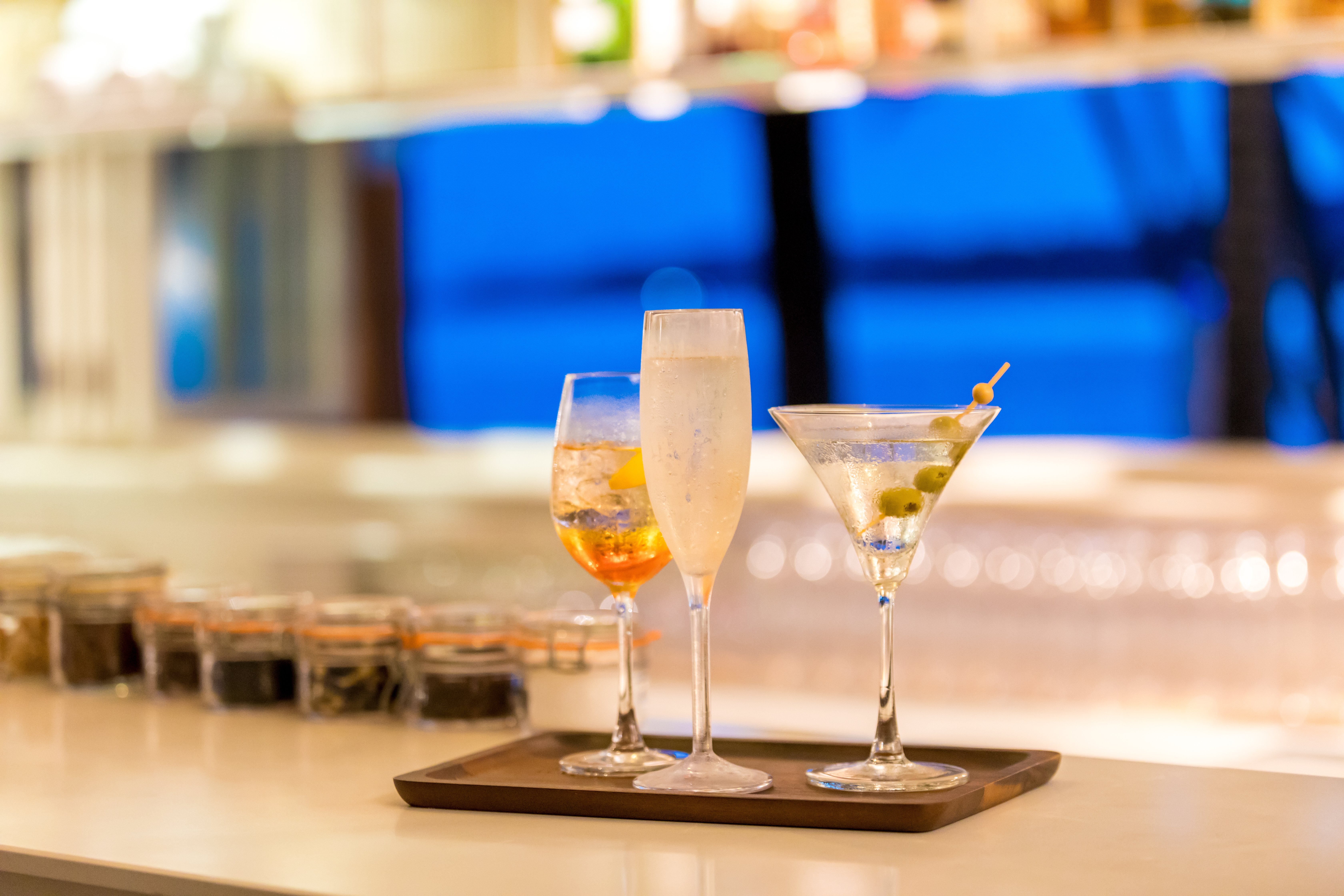 Refreshing is the word at Edgewater. If you want something fruity, try one made with authentic Thai ingredients like papaya or cucumber.
Satisfy your sweet tooth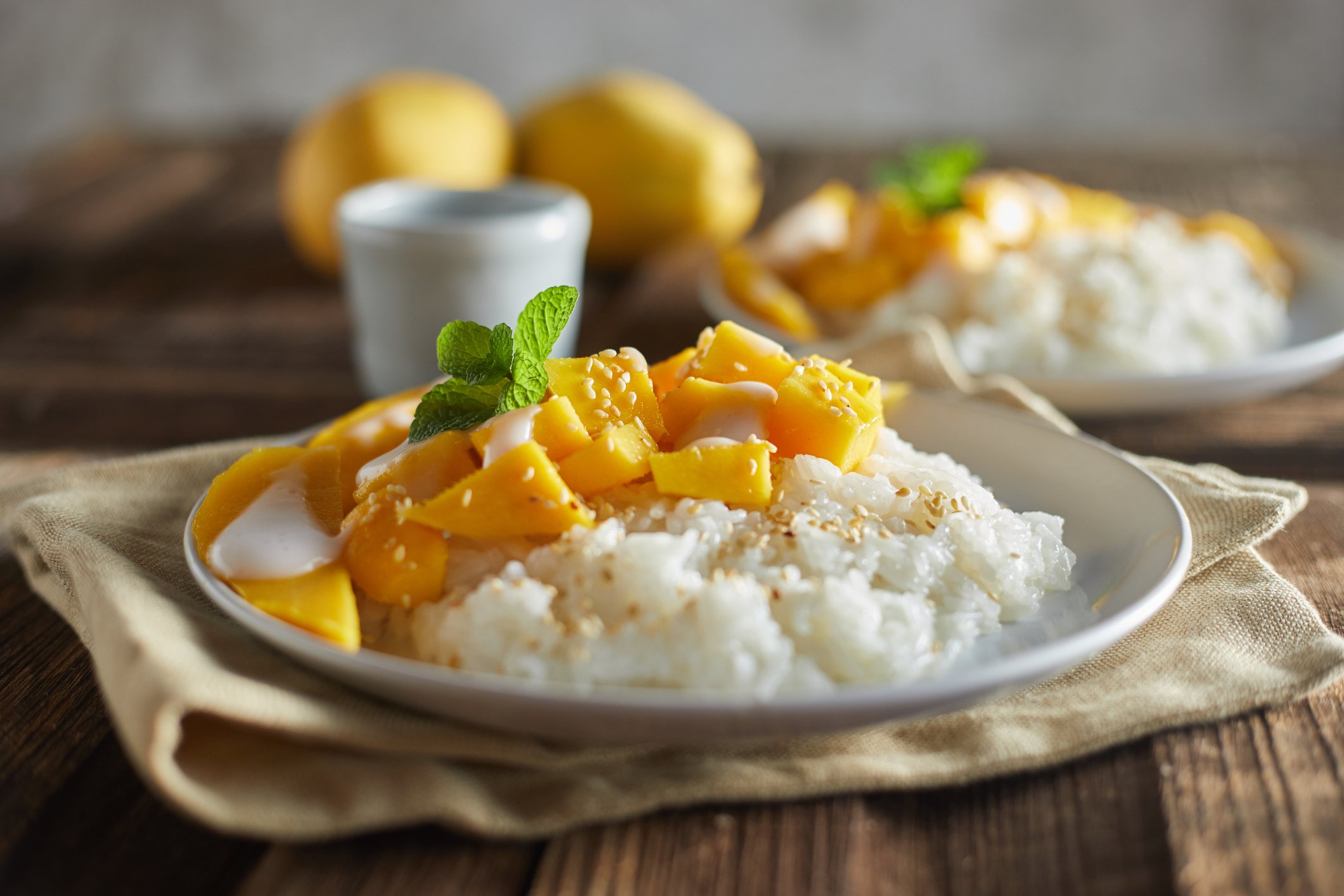 Finish up your evening meal at Mala KItchen with a dessert like sticky rice with mango – our spin on the ever-popular Thai street snack made with rice, coconut milk and fresh mango. Or, for something creamy and refreshing, don't miss Edgewater's ice cream bar.
Take a taste of tradition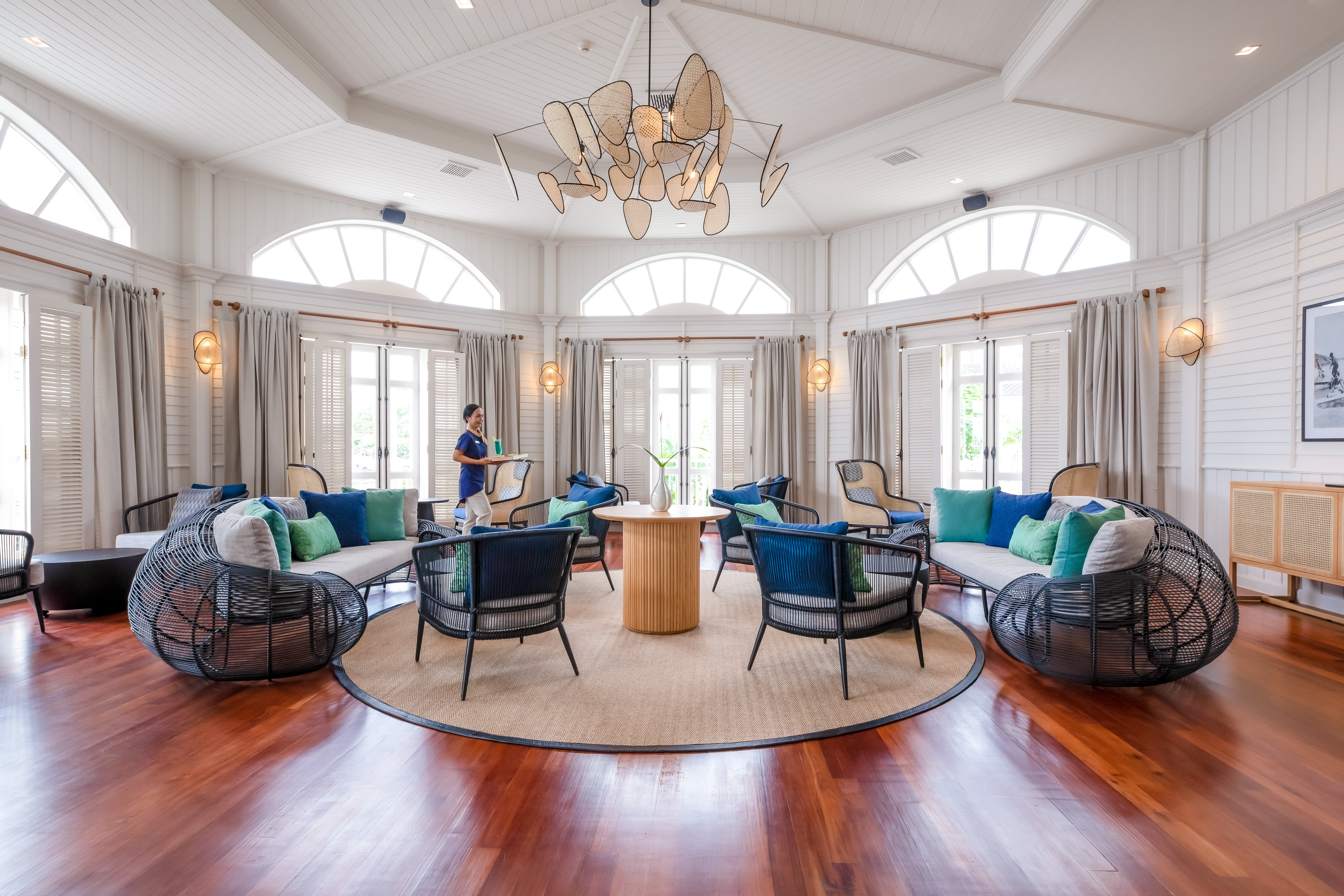 At the OUTRIGGER Koh Samui Beach Resort, you can upgrade your stay to get exclusive Voyager 47 Club Lounge access. Here, you can enjoy complimentary daily afternoon tea and treats, as well as breakfast. While tea is a morning staple in Thai cuisine, the afternoon tea ritual is inherently European. Together, they create a memorable fusion experience.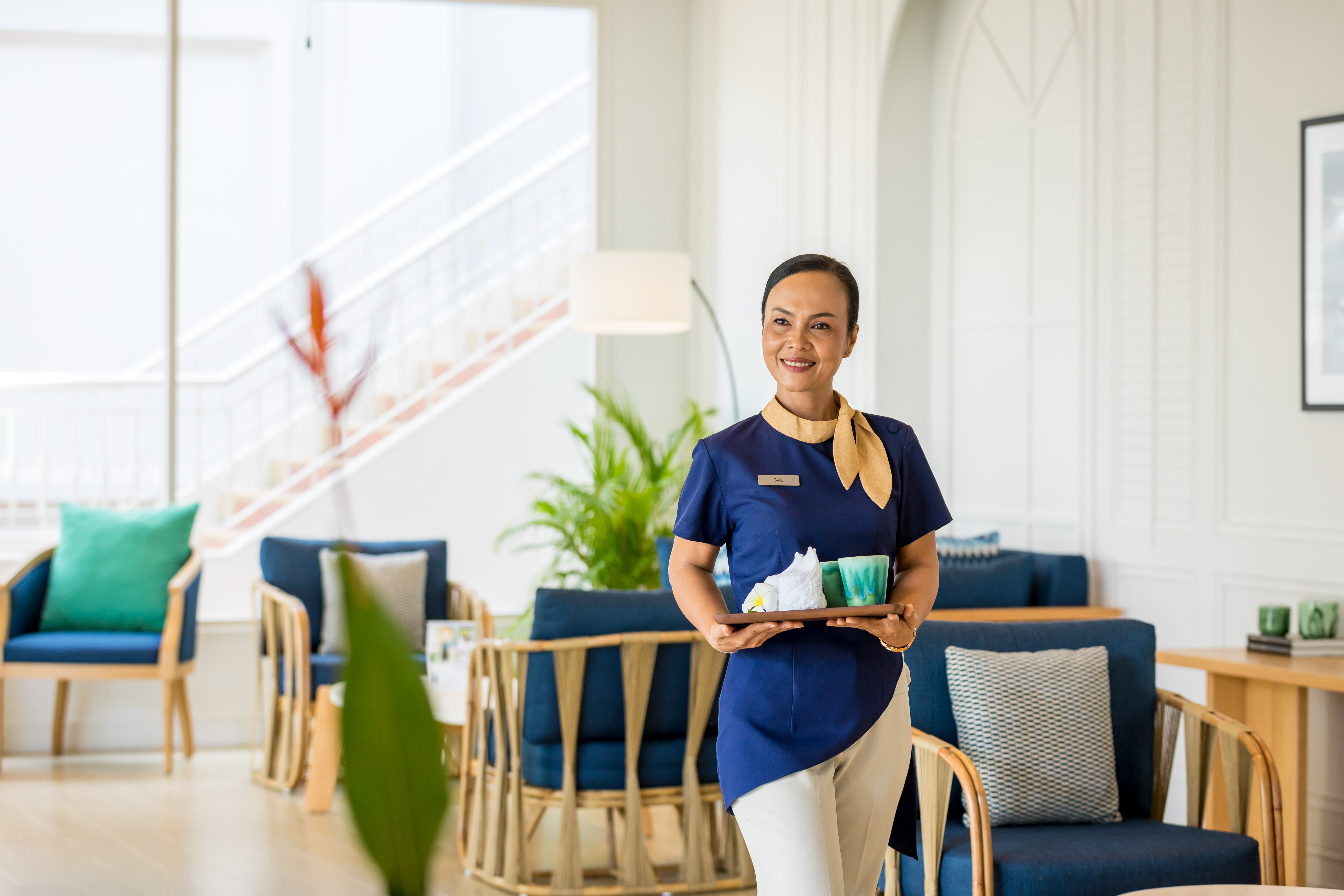 Are you hungry yet? Book your stay at the OUTRIGGER Koh Samui Beach Resort today and get ready for your own taste of Thai culture and cuisine.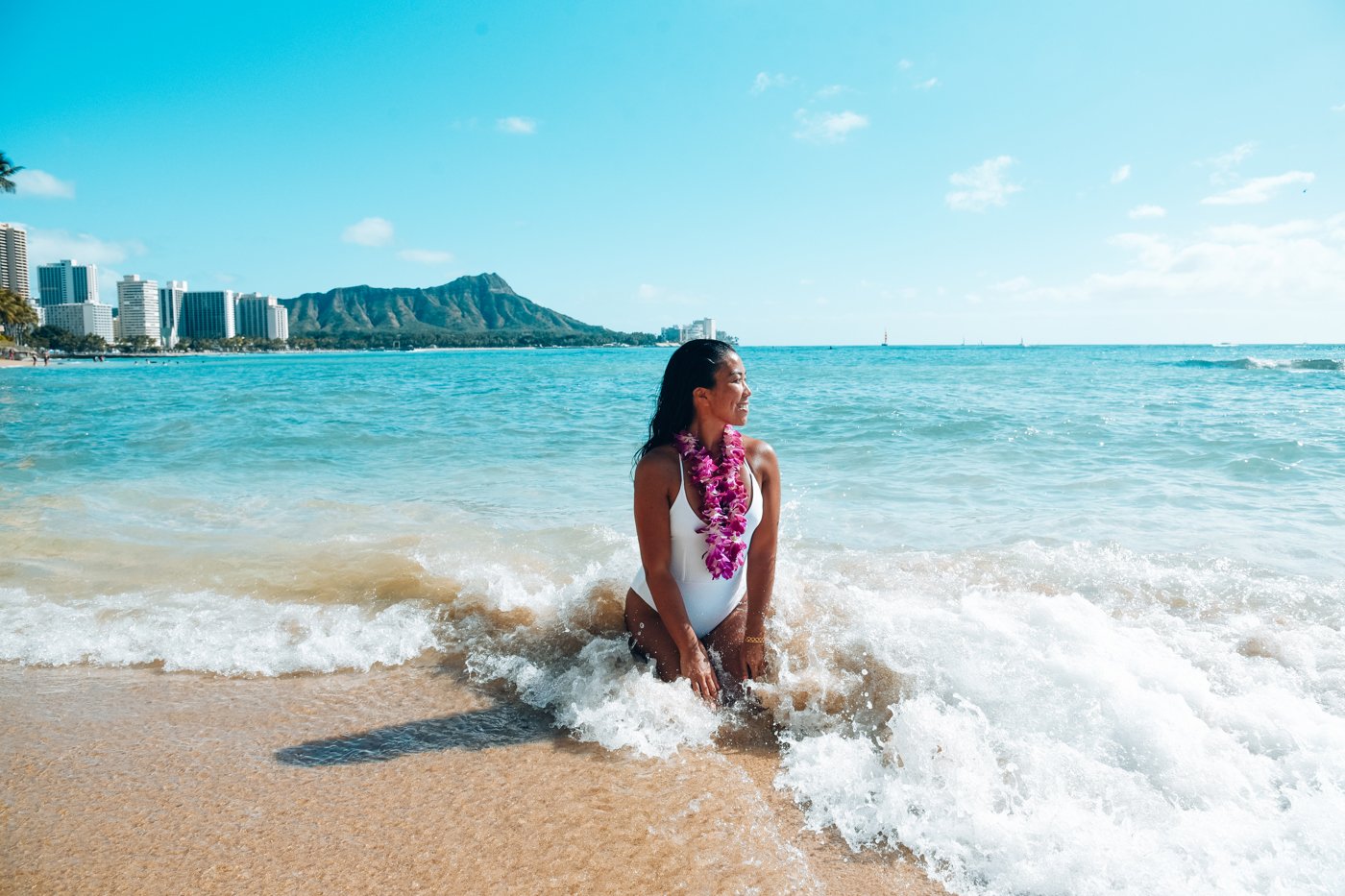 If you crave a more immersive and intimate experience with the world's oceans, only an adventure that sprinkles your soul with salt water will do. There's always something happening on the world's most iconic beaches.