Outrigger Waikiki Beachcomber Hotel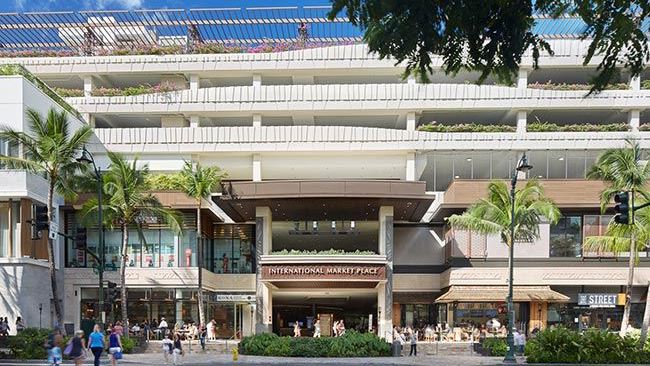 International Market Place
About Us
Enjoy Upscale Shopping
Visit the International Market Place, Oahu's newest shopping, dining and entertainment destination, to discover some of the best upscale retailers in Waikiki. This vibrant, open-air shopping center celebrates the history and culture of Waikiki through unique activities, international restaurants and lush tropical surroundings. Fill your bags at more than 90 different retailers, including Herve Leger, Christian Louboutin, L'Occitane, and Saks Fifth Avenue. Dine under the stars at ten world-class restaurants on the Grand Lanai. Visit the iconic 100-year-old Banyan tree and immerse yourself in the stories and traditions of the islands at the unforgettable O Nā Lani Sunset Show. From shopping to culture, International Market Place offers an unmatched visitor experience in the heart of Waikiki.
Details
Prices - Free to enter. Parking is $2.00 per 20 minutes, Parking validation for up to 4 hours. Valet is offered at a flat fee of $5.00.
Hours - Open daily from 11 am - 8 pm. Restaurant and entertainment venue hours may vary.
Events
Activities
Open-Air Shopping
Historic Banyan Tree
Grand Lanai Dining
Fitness Classes
Lei Making Classes
Currency Exchange
FAQs
Yes, there's always something fun happening at this vibrant shopping center. Visitors enjoy a full calendar of special happenings throughout the year. Visit the events page on the International Market Place website for details and a calendar of events.
The International Market Place is open daily from 11 am - 8 pm, although individual restaurant and department store hours may vary.