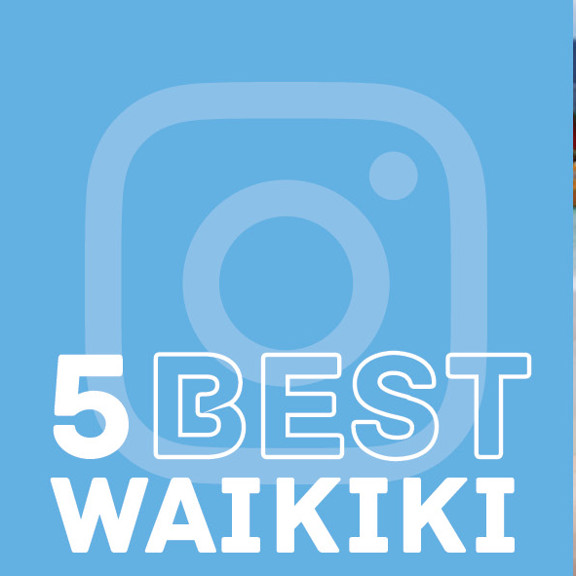 Back to all stories
The Most-Instagrammable Spots in Waikiki
We'd like to say we're experts on everything Waikiki, but truly, we want to help you become the expert - starting by laying out the list of our most-Instagrammable spots in Waikiki.

1. We have to start with Hawaiian Aroma Caffe in the Waikiki Beachcomber by Outrigger. It's THE most Instagrammable coffee shop on the island, and it's not hard to see why. From chalkboard walls to scrumptious food and a poolside location, this caffe is an Instagram lovers dream.
2. While you're at Hawaiian Aroma Caffe, the Beachcomber Experience Lounge just a few steps away is
3. "Surfboard Alley" by the Outrigger Waikiki Beach Resort. Because, colorful surfboards in an open-air, beachfront alley. Need we say more?
4. Making lei at Hale Noeʻau at the Outrigger Reef Waikiki Beach Resort. It's a truly genuine way to learn more about the Hawaiian culture. And yes, your lei will look great on the 'gram.
5. Acai bowls at Sunrise Shack Waikiki. Whether you're interested in taking pictures of acai bowls in fresh papaya - or the handsome surfer boys who run Sunrise Shack - we're on board.
6. And honestly, anywhere with a Diamond Head view (the very best view is at the Voyager 47 Club Lounge, in our humble opinion)


And, don't forget to add that "Wish you were here…" caption. The most up-to-date place for hot deals near these locations should be explored here, ASAP.
Click here to check Oahu rates.