Back to all stories
Bure bliss: 6 reasons Fiji is the ideal romantic destination
Fiji, the land of many islands (over 300 of them), is consistently named one of the most romantic destinations in the world — and it really does live up to its moniker. But what makes it so romantic? Here are the top six reasons Fiji is the destination for your most romantic trip yet.
1. "Bure" bliss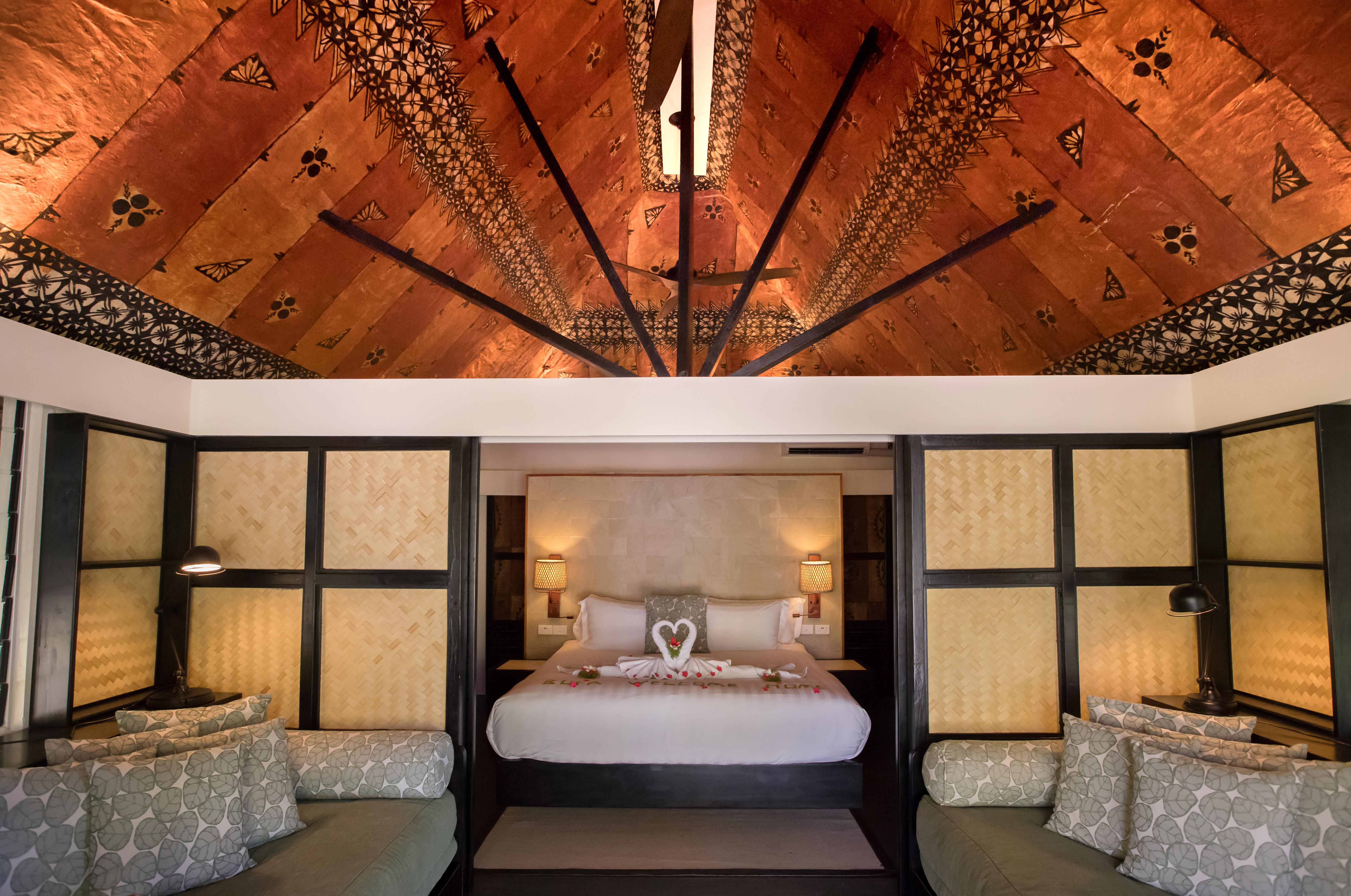 At both Outrigger Fiji Beach Resort on the Coral Coast of Viti Levu and Castaway Island, Fiji, traditional bures (bungalows) make for true beachfront bliss. Ultra-private, ultra-relaxing and ultra-chic, they bring you not only oceanfront views and stunning style but you'll also be welcomed with the spirit of bula — the traditional greeting and "wish for life" that you'll receive all throughout the resort. You can also savor the magic of Outrigger's exclusive Talai service: traditional five-star butler treatment with a South Pacific twist, from unpacking and ironing your clothing to afternoon champagne and canapes.
2. Candlelit dinners and poolside tapas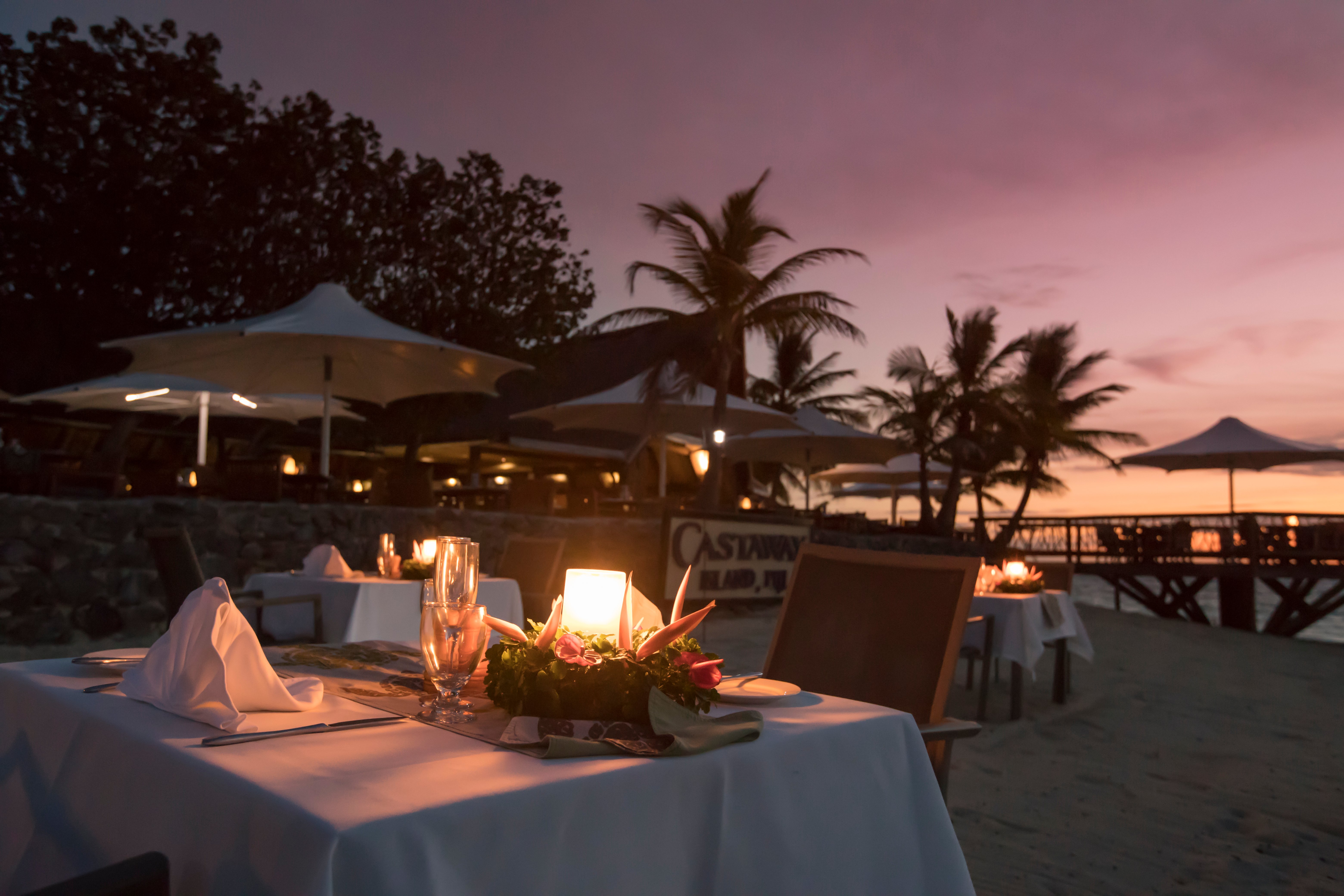 Fiji is also known for fresh ingredients like fruits and herbs that make for delightful dining. From candlelit dinners on the sand to adults-only breakfast or tapas pool service, you can enjoy the flavor of the islands in your own romantic style.
3. Idyllic beaches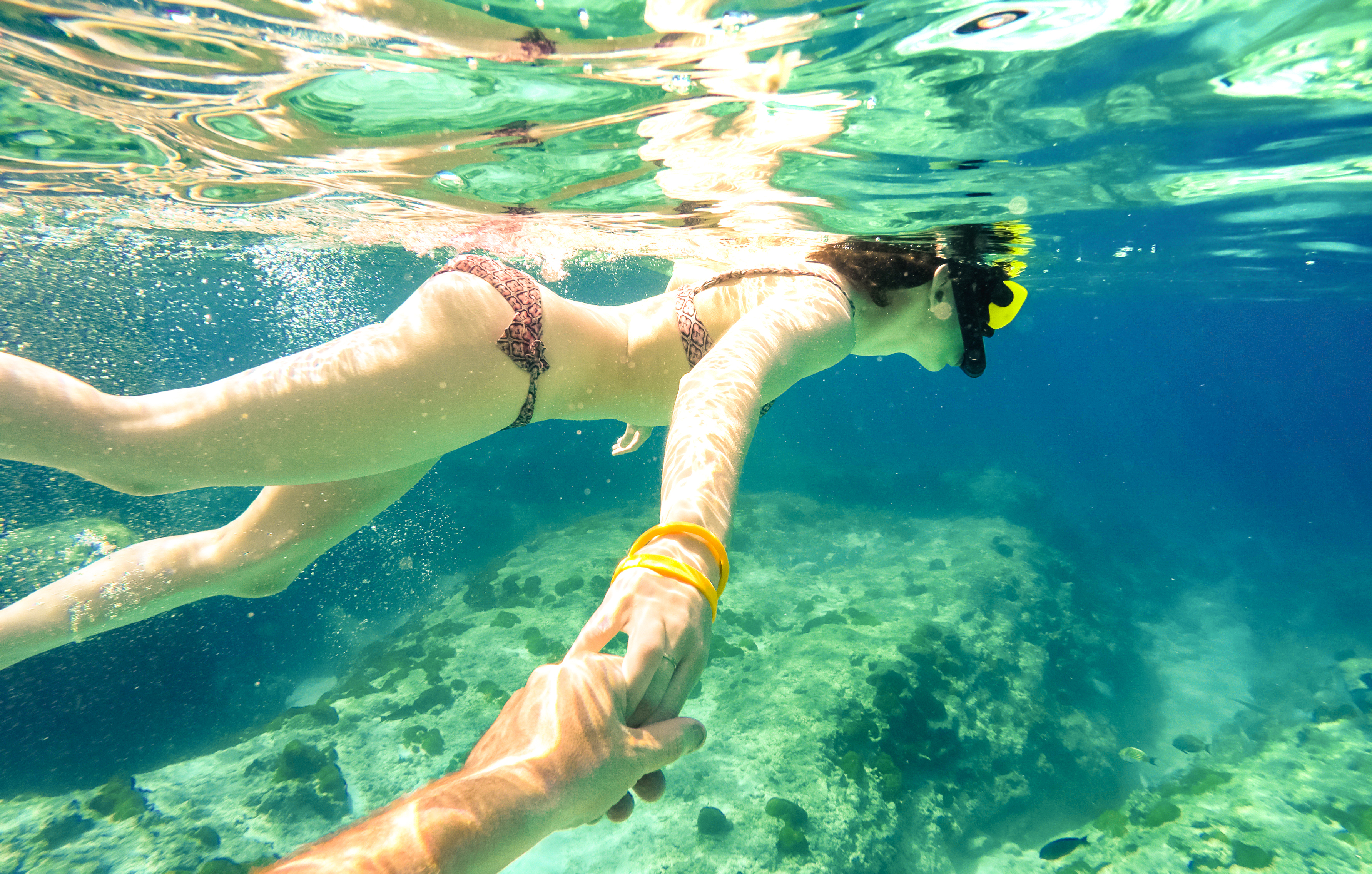 The powder-sand beaches are also absolutely perfect for just lounging and dreaming the day away with your better half. Fiji is also known for its delicate coral reefs, including the third-largest continuous barrier reef in the world. Teeming with marine life, the nearly 200km stretch is perfect for snorkeling and scuba diving.
4. Private acres to play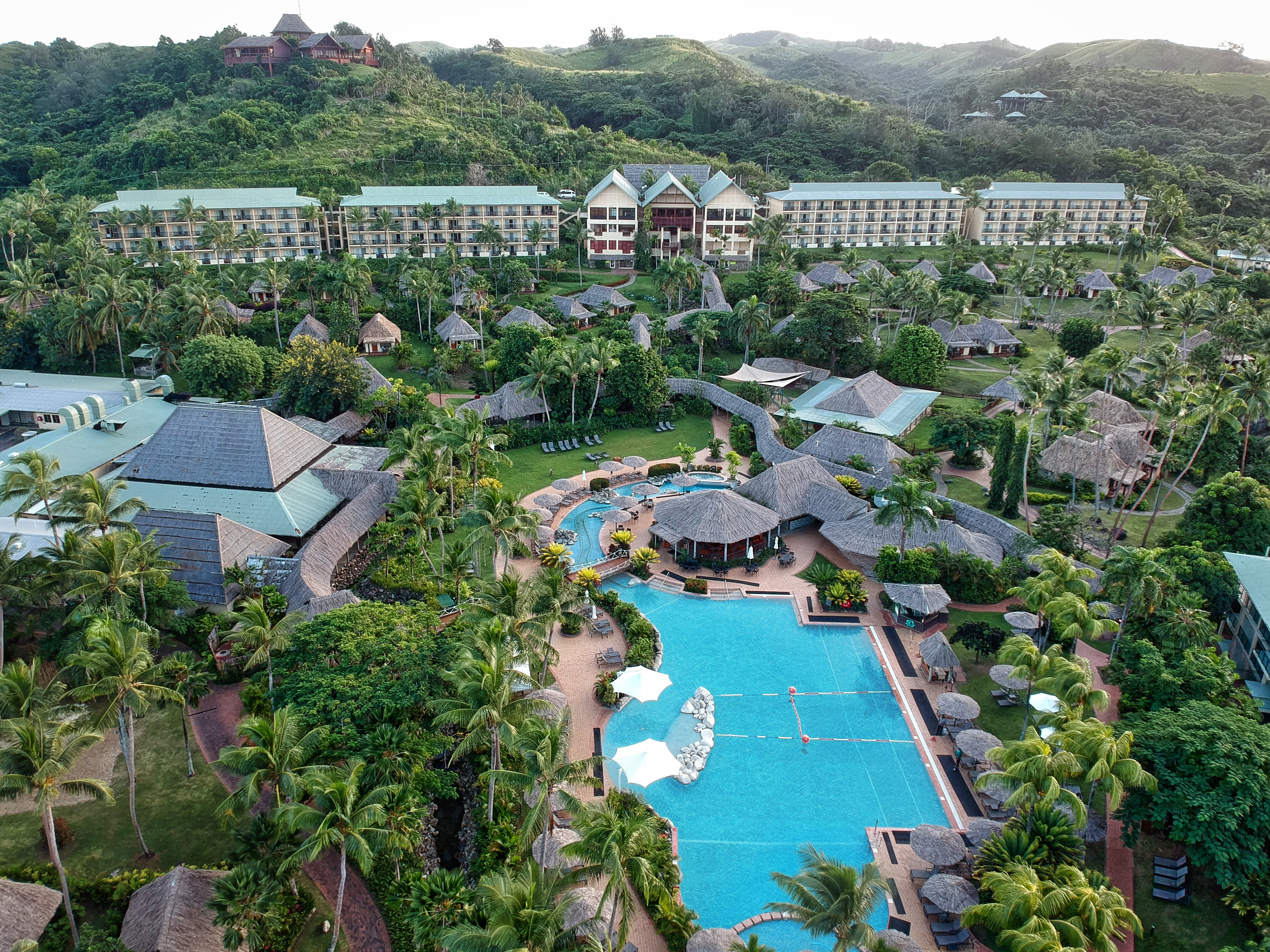 Find your own private paradise on Outrigger Fiji Beach Resort's 40 romantic and exclusive acres for guests to wander and explore together.
5. Eco-adventuring
With some of the most untouched rainforest ecosystems on the planet, Fiji is ideal for couples who like a little adventuring, too — from jungle hikes to shark diving to kayaking the Navua River. Check out the cool Kula Adventure Park for canopy zip-lining and giant waterslides. Or try some two-wheel adventuring on an electric bike tour through the untouched beauty of the Coral Coast.
6. Showers in the sky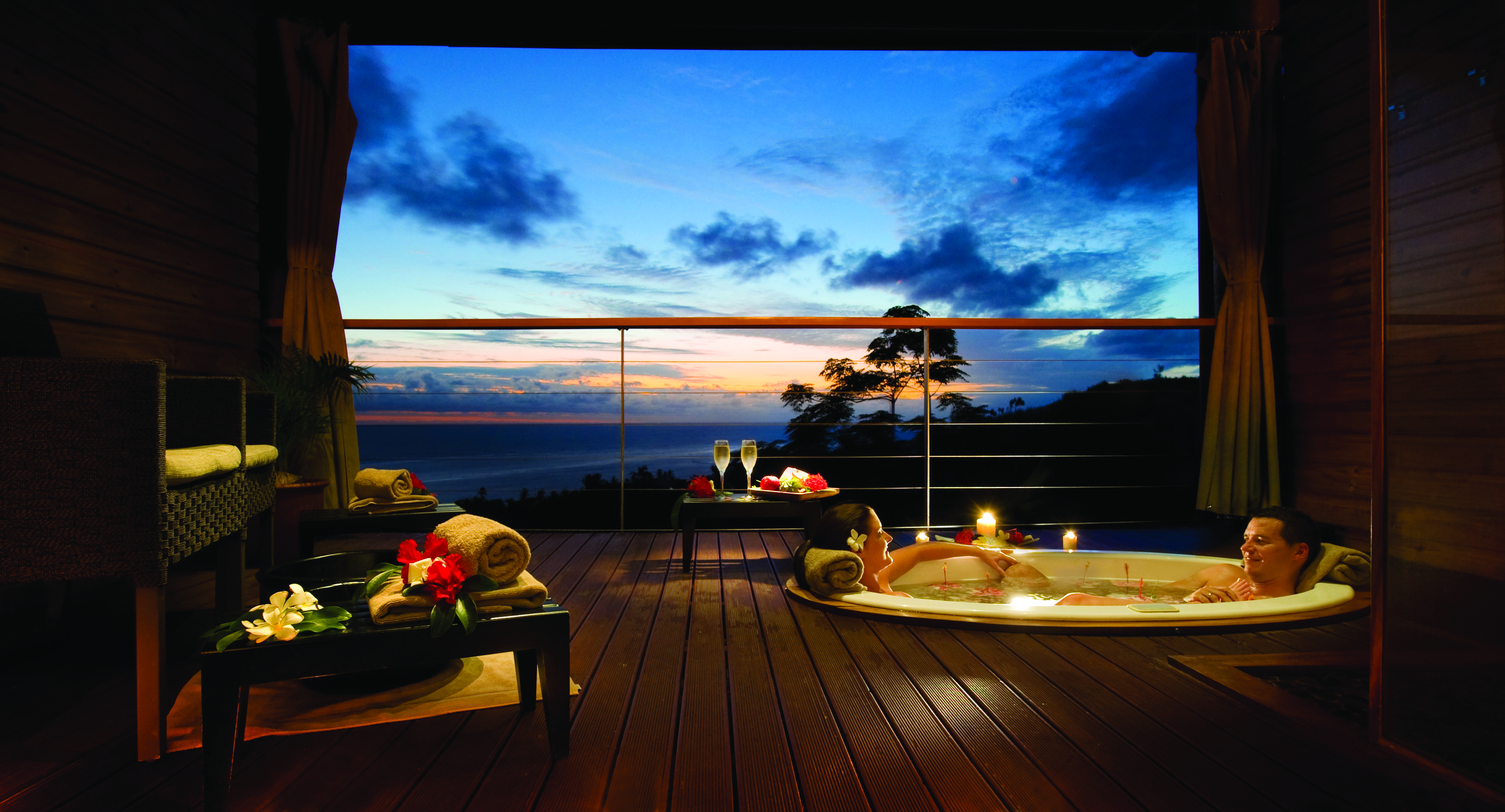 Meaning "butterfly" in Fijian, the Bebe Spa Fiji at Outrigger Fiji Beach Resort gets its namesake from the feeling of being cocooned in a sanctuary of pampering for all your senses. The award-winning spa sits atop a plateau known to local villagers as Vakalomalagi Hill, or Heavenly Hill. Savor private, open-air balconies overlooking the sea with a "Shower in the Sky" as you meditate on the glorious romance of the stunning Coral Coast below.

Book your Fiji stay now for the ultimate romantic getaway of tropical island sun, sand and sea — and lots of bula!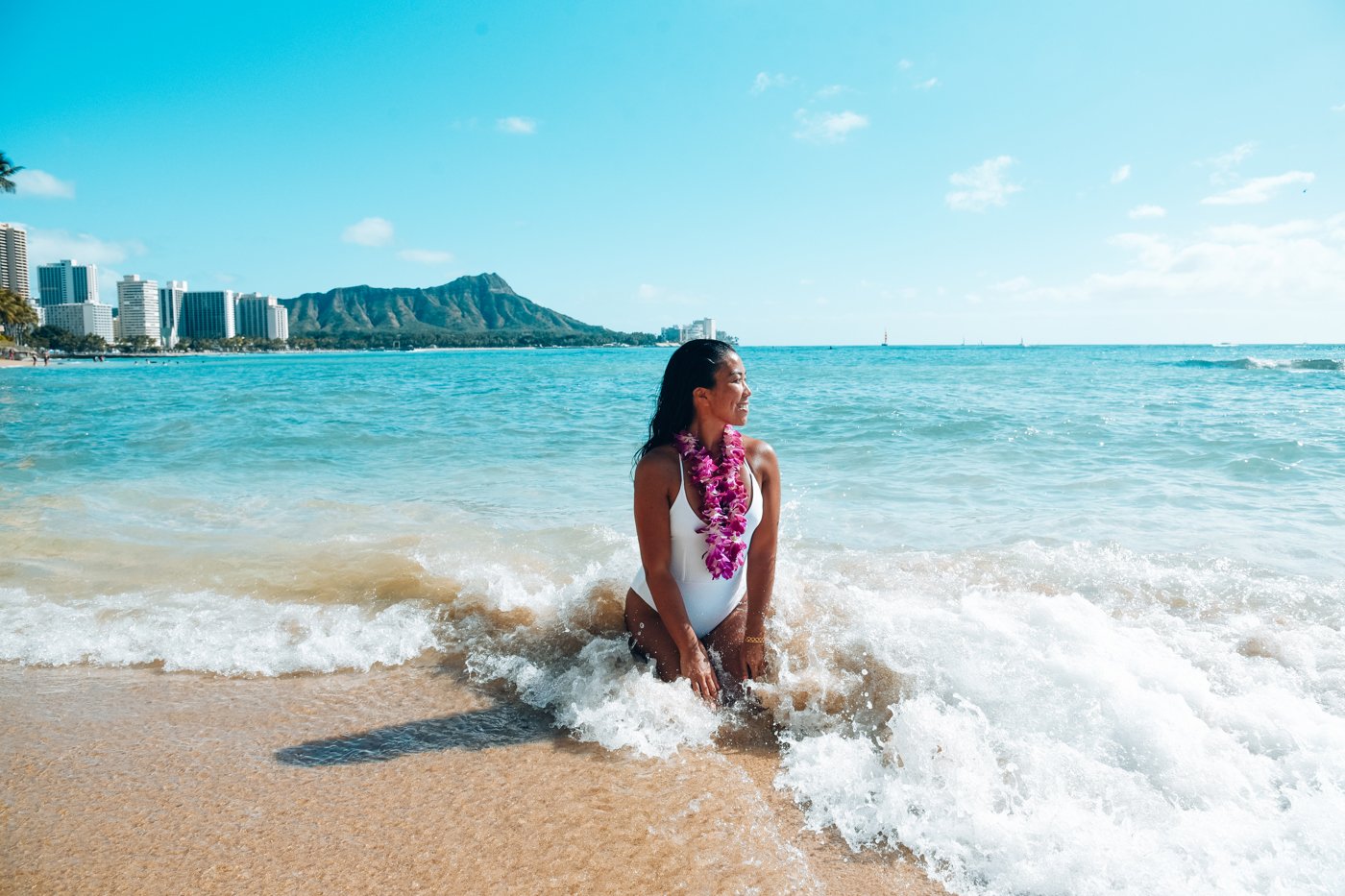 If you crave a more immersive and intimate experience with the world's oceans, only an adventure that sprinkles your soul with salt water will do. There's always something happening on the world's most iconic beaches.