Outrigger Kona Resort & Spa
Manta Ray Night Viewing and Snorkeling on the Kona Coast
The Kona Coast is one of the only places in the world where you can view giant manta rays up close. See these majestic creatures in Keauhou Bay right from our oceanfront resort when they come out to feed on plankton. You can also join a manta ray night snorkeling tour for an unforgettable Hawaiian experience.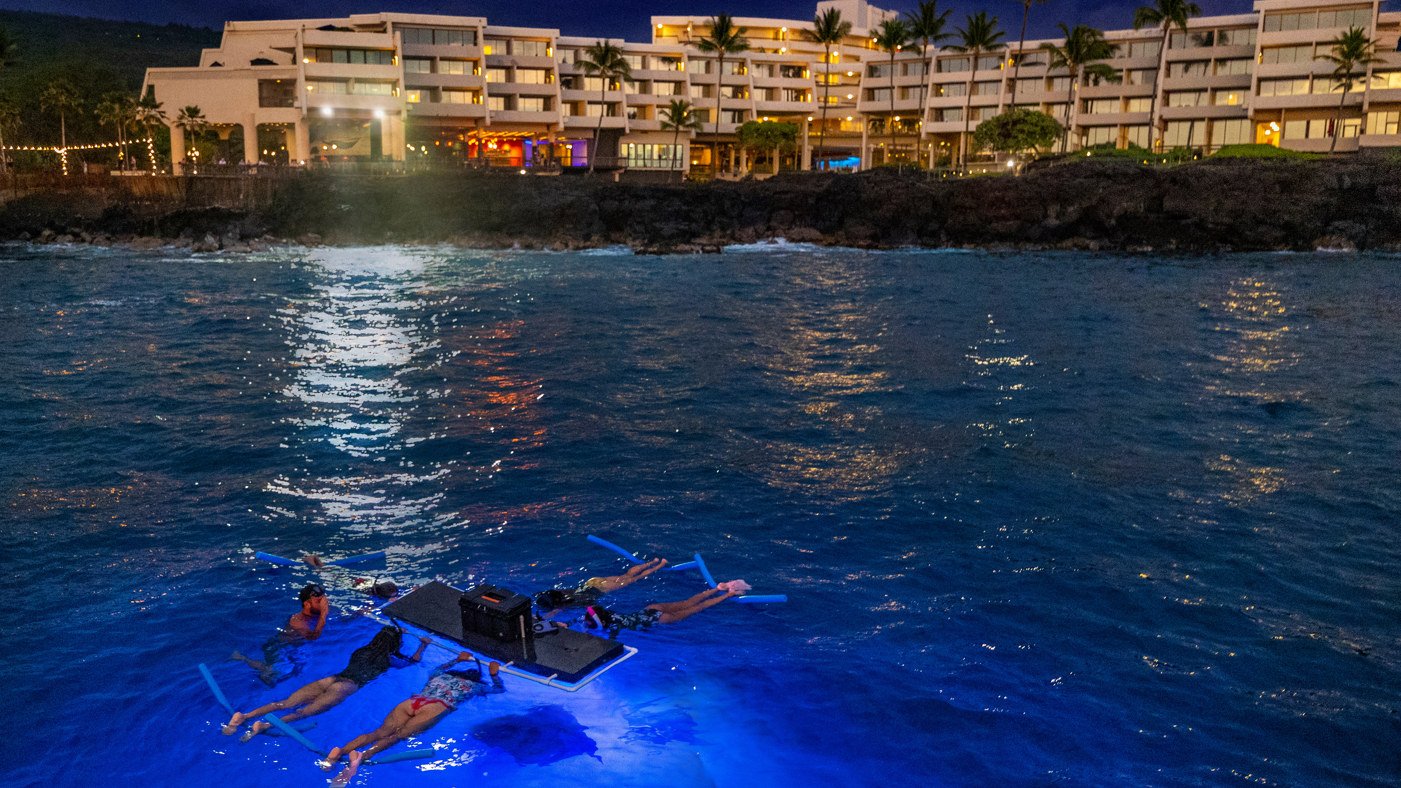 Manta Ray Viewings At Dusk
Join us for daily manta ray viewings at dusk at the Manta Center. The resort offers a unique vantage point for watching these breathtaking creatures in Keauhou Bay. Enjoy education talks at the Manta Center and learn about why the ocean currents and rich minerals attract the manta rays close to the Kona shore.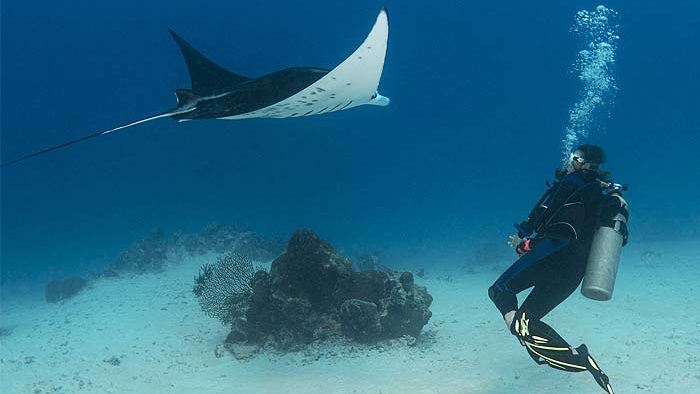 Manta Ray Night Snorkeling Tours
Snorkel with the gentle manta rays at night at the Manta Ray Village off the Kona Coast. As flotation devices light up the plankton, the manta rays come out to eat. These majestic rays glide gracefully and harmlessly within inches of snorkelers. Enjoy the Big Island's famous manta ray night snorkel experience at Outrigger Kona Resort and Spa.