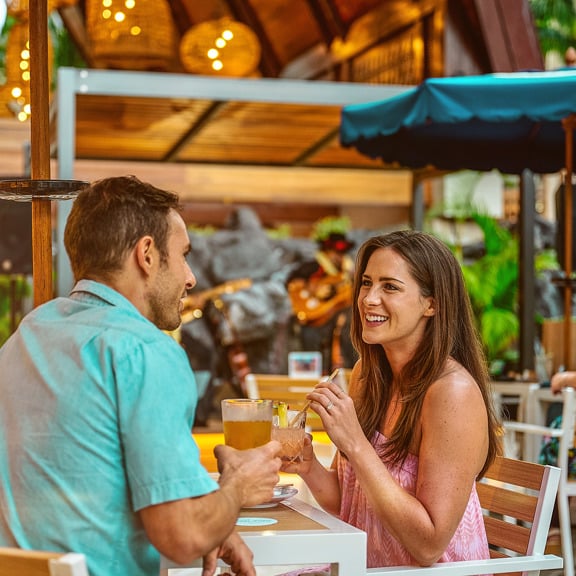 Back to all stories
Kani Ka Pila Grille offers an authentic Hawaiian jam session while you dine by the pool
While Waikiki is full of beautiful attractions and landmarks, the experiences you feel are sometimes the most memorable. That's precisely why catching Hawaiian live music at Kani Ka Pila Grille is a signature experience you shouldn't miss. What's so magical about this place? Take a look at why this celebrated restaurant and "jam session" venue is an enduring part of Waikiki's culture.
The pulse of Hawaii's music scene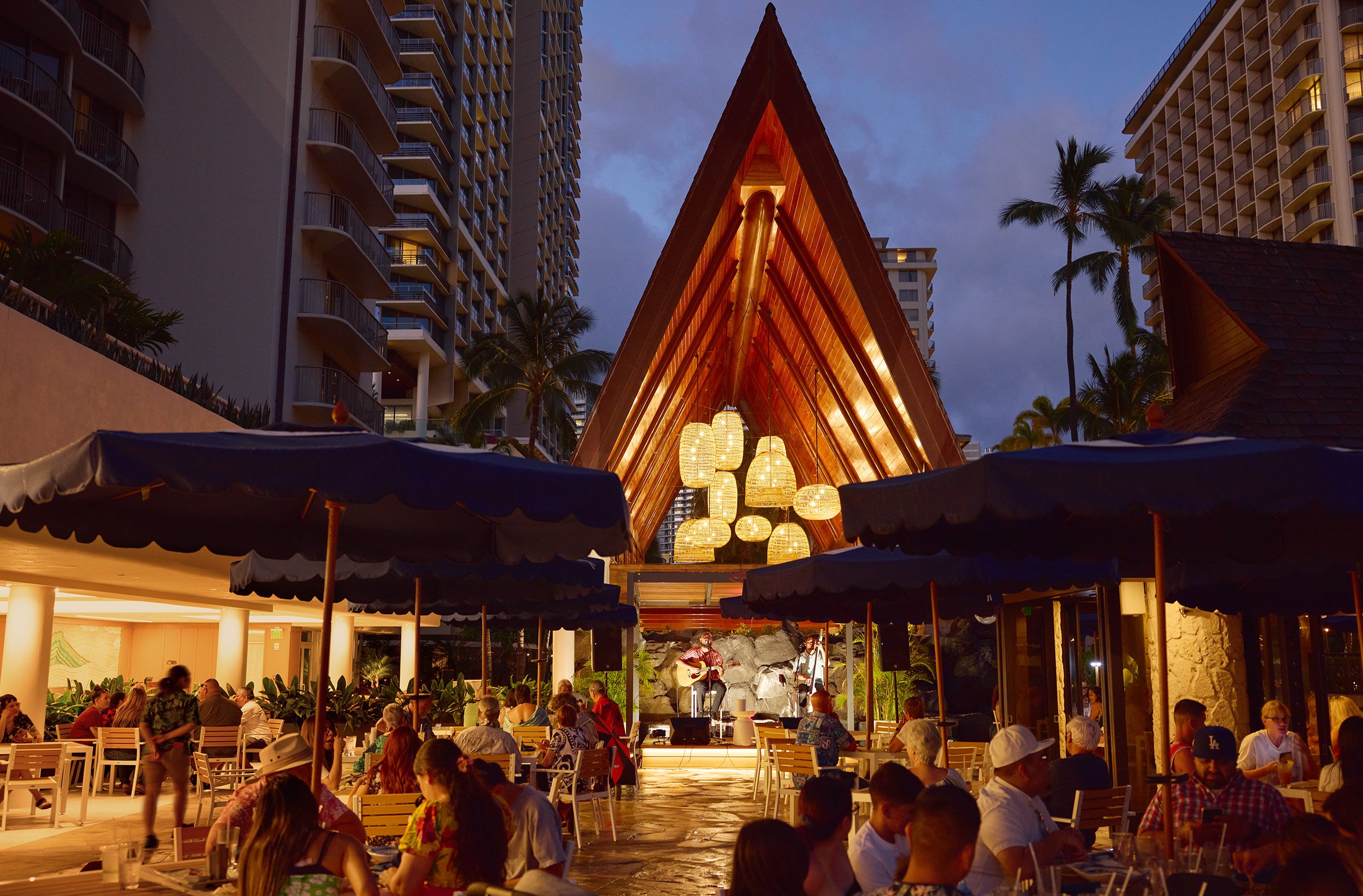 Slack-key legend Cyril Pahinui gave Kani Ka Pila Grille its name. Kanikapila means "let's play music" in Hawaiian, and it's an apt title for an establishment that unites revelers and performers through shared vibes.
"The Pahinui family was known for jamming in their backyard, so we asked Cyril if we could bring 'kanikapila' into Waikiki," recounts Luana Maitland, Director of Cultural Activities. "He always made Kani Ka Pila his home, and when he traveled he would ensure that he was back no later than Tuesday so he could perform every Wednesday night."
Kani Ka Pila Grille draws award-winning, highly acclaimed contemporary performers every night of the week. Kawika Kahiapo, Ei Nei, Ka Hehena, Nathan Aweau, Hookena, Kala'e Camarillo, Maunalua and Sean Naauao are some of the performers in regular rotation. With its reputation for welcoming Hawaiian Grammy Award winners to its intimate stage, Kani Ka Pila Grille makes for an incredible night out. The stage comes alive nightly from 6 p.m. – 9 p.m. for both dinner and after–dinner crowds.
An incredible setting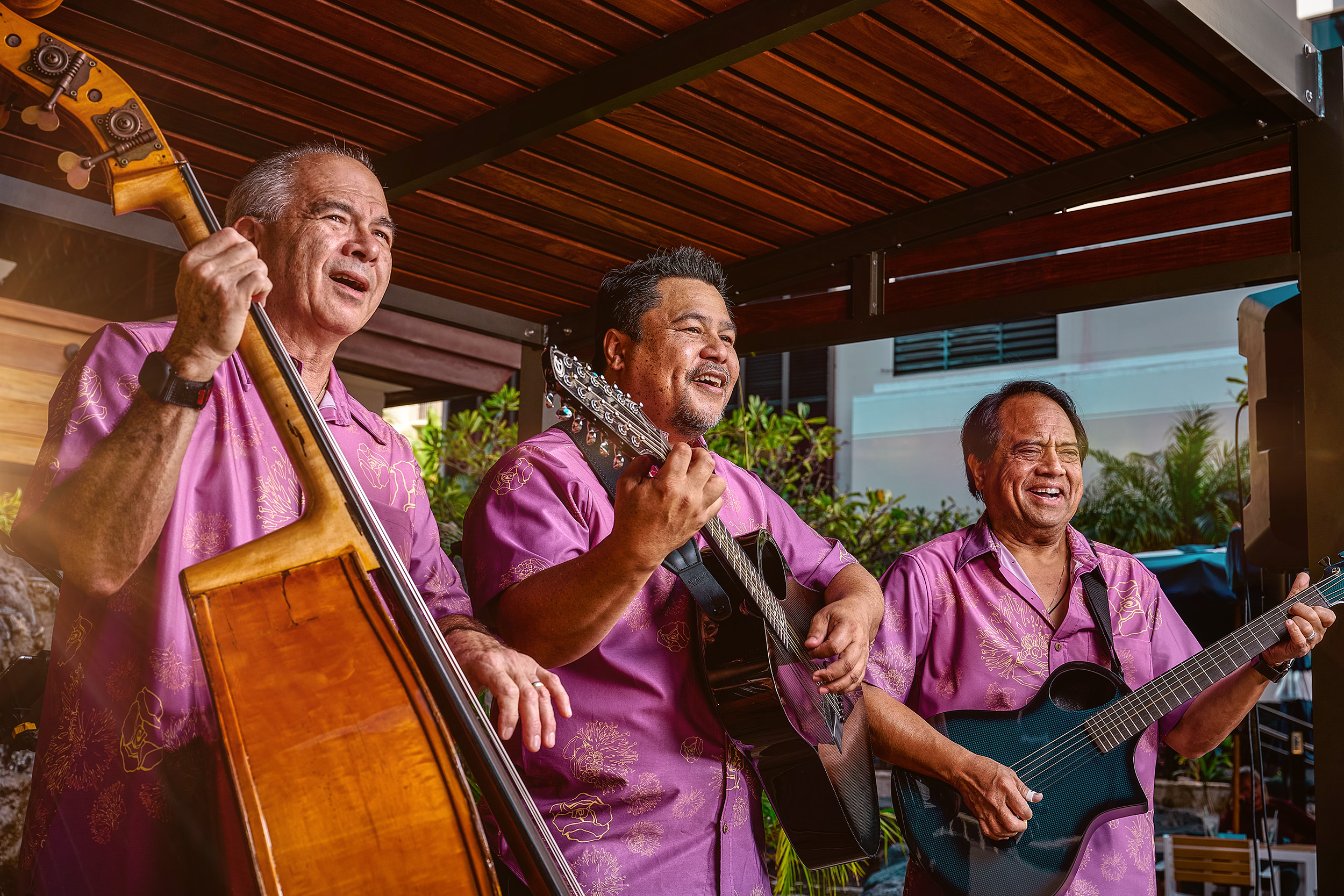 While the acts gracing Kani Ka Pila Grille's stage would be enough to draw anyone to the venue, there's no arm-pulling necessary, even if you don't usually seek out live shows. Kani Ka Pila Grille has a unique setting with starry views above and poolside dining. Its airy vibe provides the perfect backdrop for local jam sessions, making you feel like you're part of the intimate, local music scene.
An experience that feeds the soul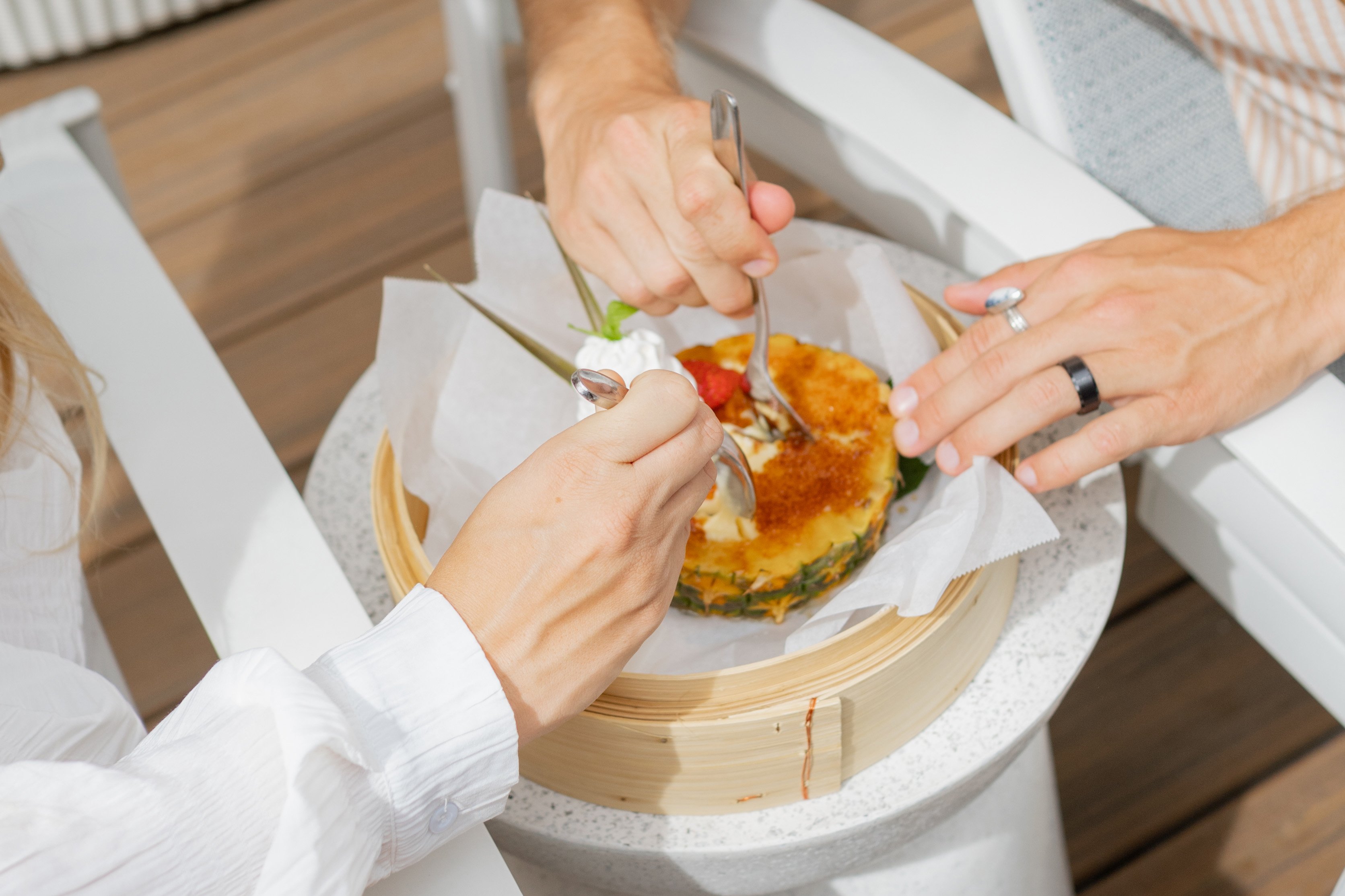 After flocking to Kani Ka Pila Grille, many first-time visitors are shocked to discover that the restaurant's cuisine is as iconic as its music. This certified ocean-friendly restaurant delights with tasty pupu appetizers, slow-braised Hawaii-grown sliders, fresh-catch tacos, handcrafted cocktails infused with local spirits and so much more. The pineapple crème brûlée served inside a fresh pineapple goes perfectly with a musical encore!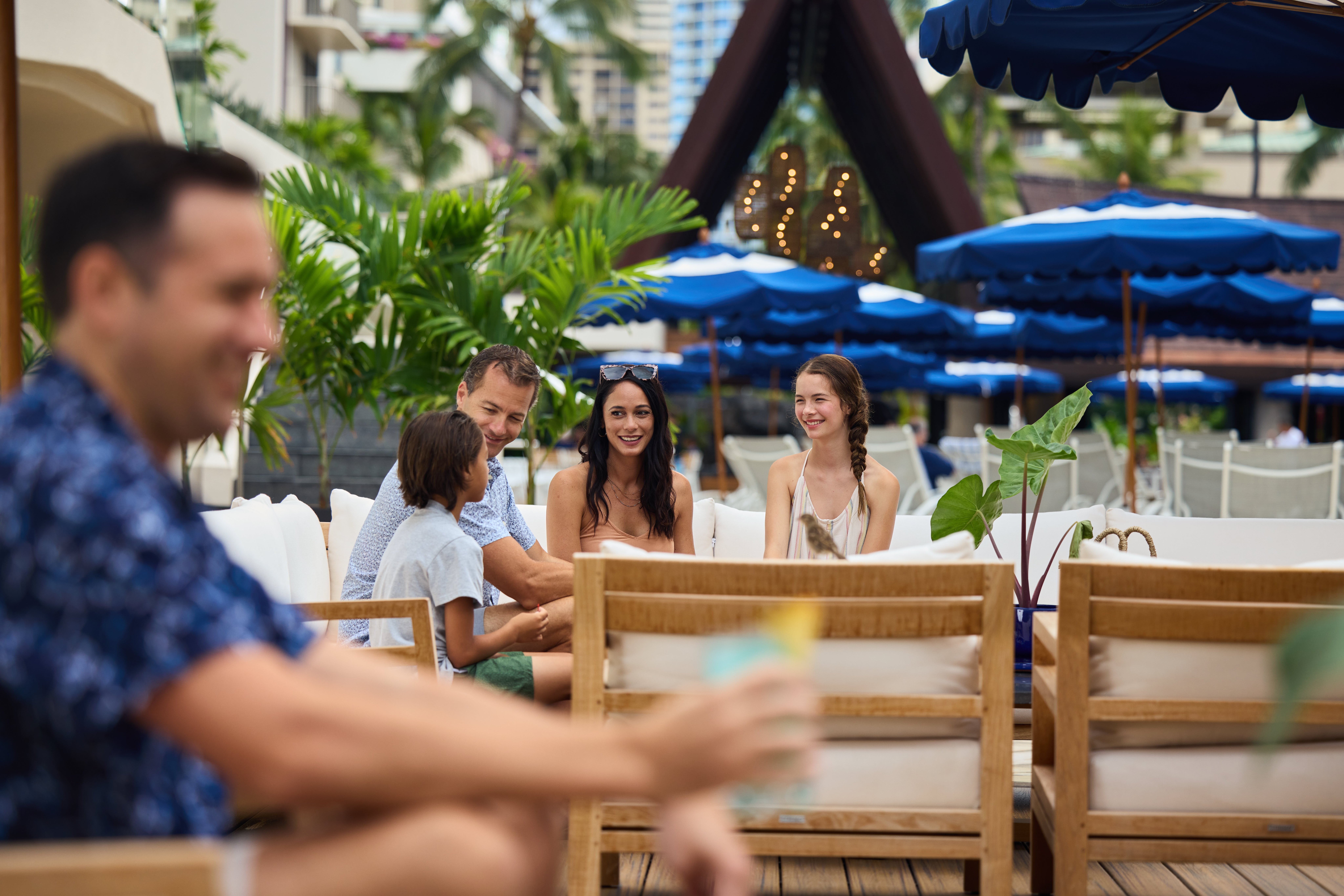 Don't miss the opportunity to enjoy the beauty and tradition of kanikapila with evening performances by many of Hawaii's celebrated and revered musicians. Located within the OUTRIGGER Reef Waikiki Beach Resort, Kani Ka Pila Grille lets you peek in on a backyard jam session while enjoying sophisticated-casual poolside dining. Book your OUTRIGGER stay today!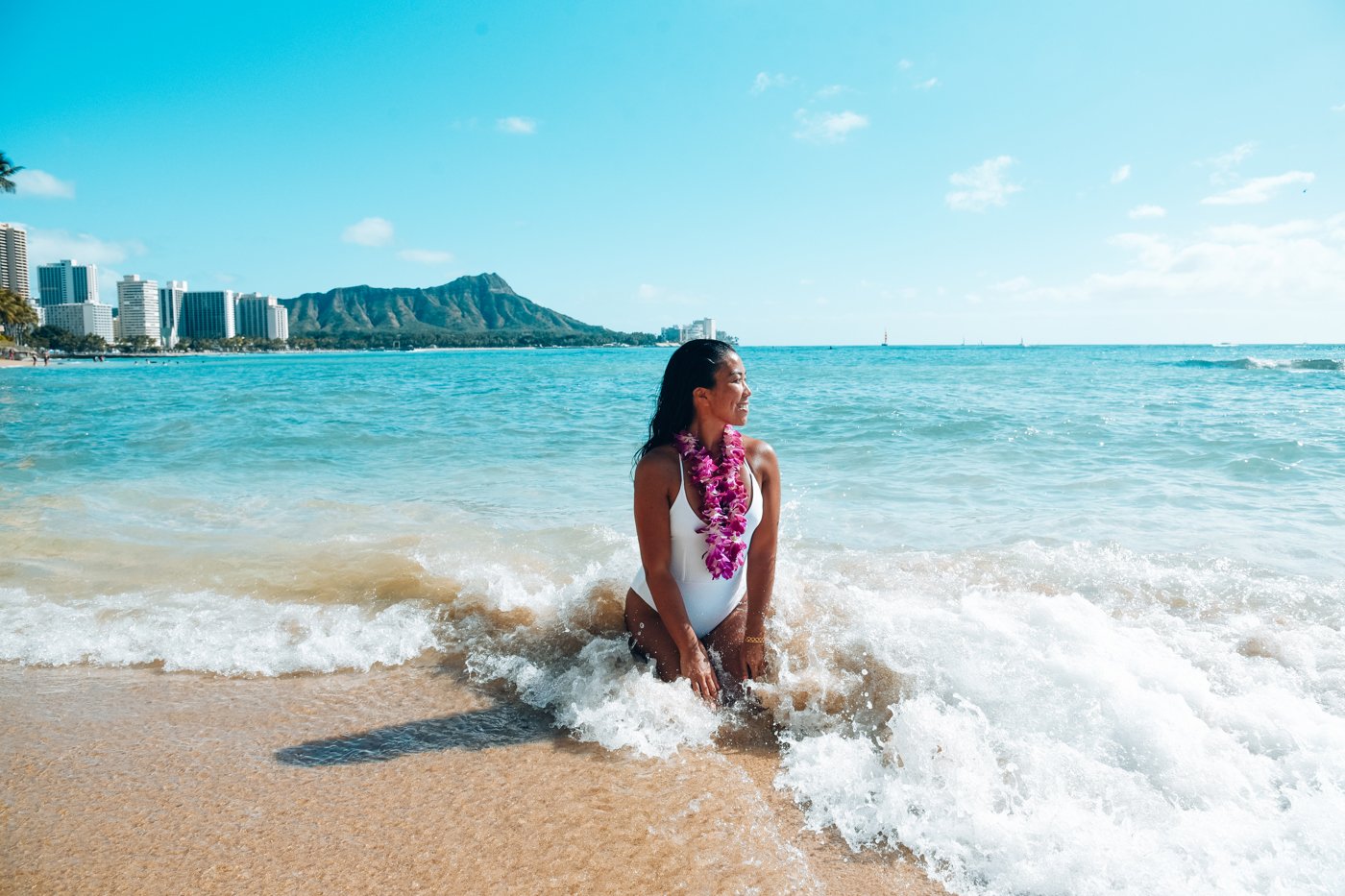 If you crave a more immersive and intimate experience with the world's oceans, only an adventure that sprinkles your soul with salt water will do. There's always something happening on the world's most iconic beaches.