Outrigger Waikiki Beach Resort
Experience Honolulu and Waikiki
Find your beachfront oasis
Explore the iconic attractions and activities of Honolulu, Oahu when you stay at Outrigger Waikiki Beach Resort. Steps from the sand and surf of Waikiki Beach, the energetic Waikiki Beach Walk, and the city's shopping and entertainment district.
Extraordinary resort experiences
Cultural activities
We invite you to experience what makes our property a special place. Our complimentary cultural activities offer a glimpse into Hawaii's rich heritage. Practice easy traditional crafts, learn the rhythms of the islands, and listen to master artists tell their stories through songs.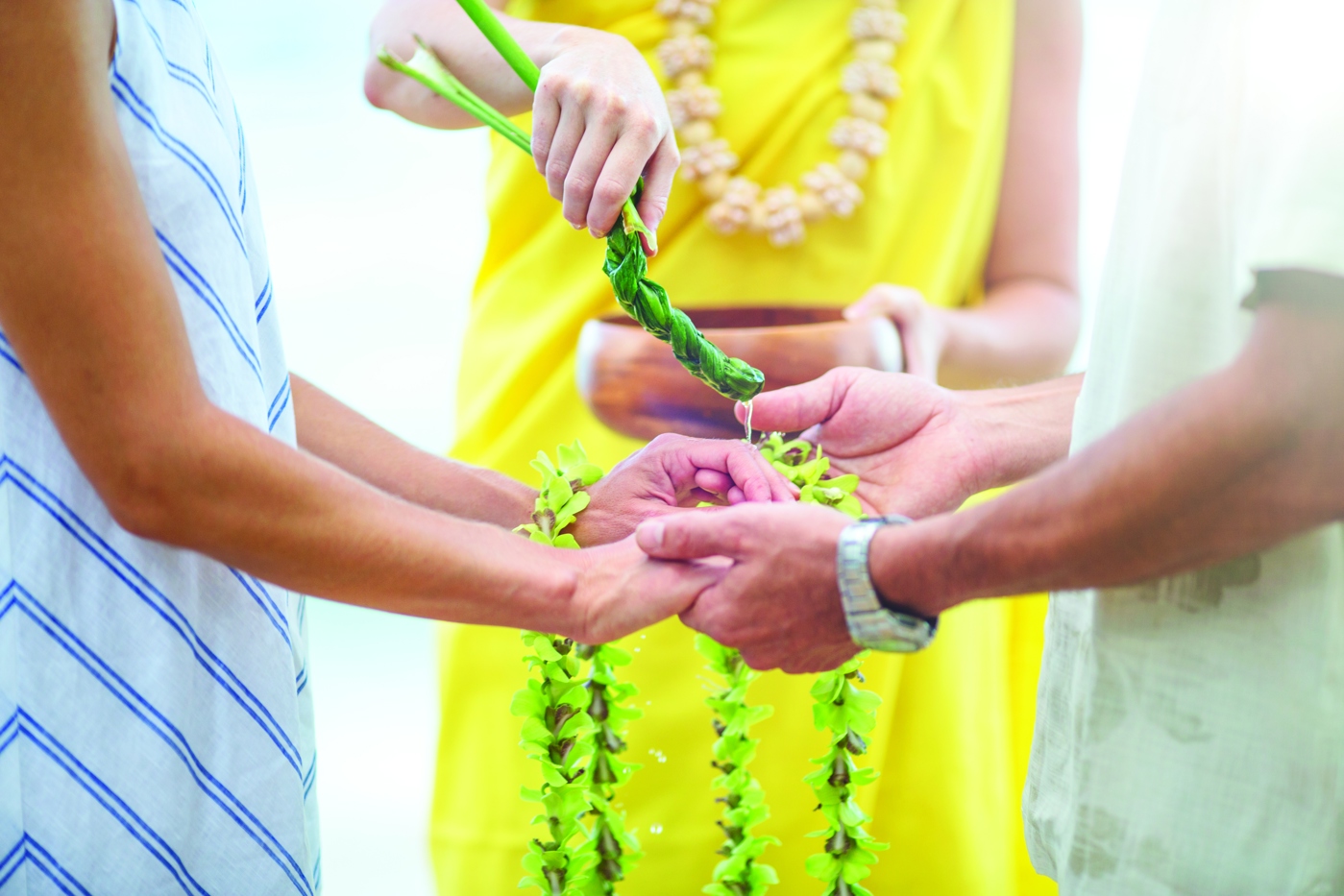 Hawaiian vow renewal
Fall in love all over again. Renew your vows on the shimmering sands of Waikiki Beach with a traditional Hawaiian ceremony. Performed weekly and complimentary for guests.
Mondays and Thursdays at 8 am
Alii Deck (beachfront by the pool)
Reserve your spot: [email protected]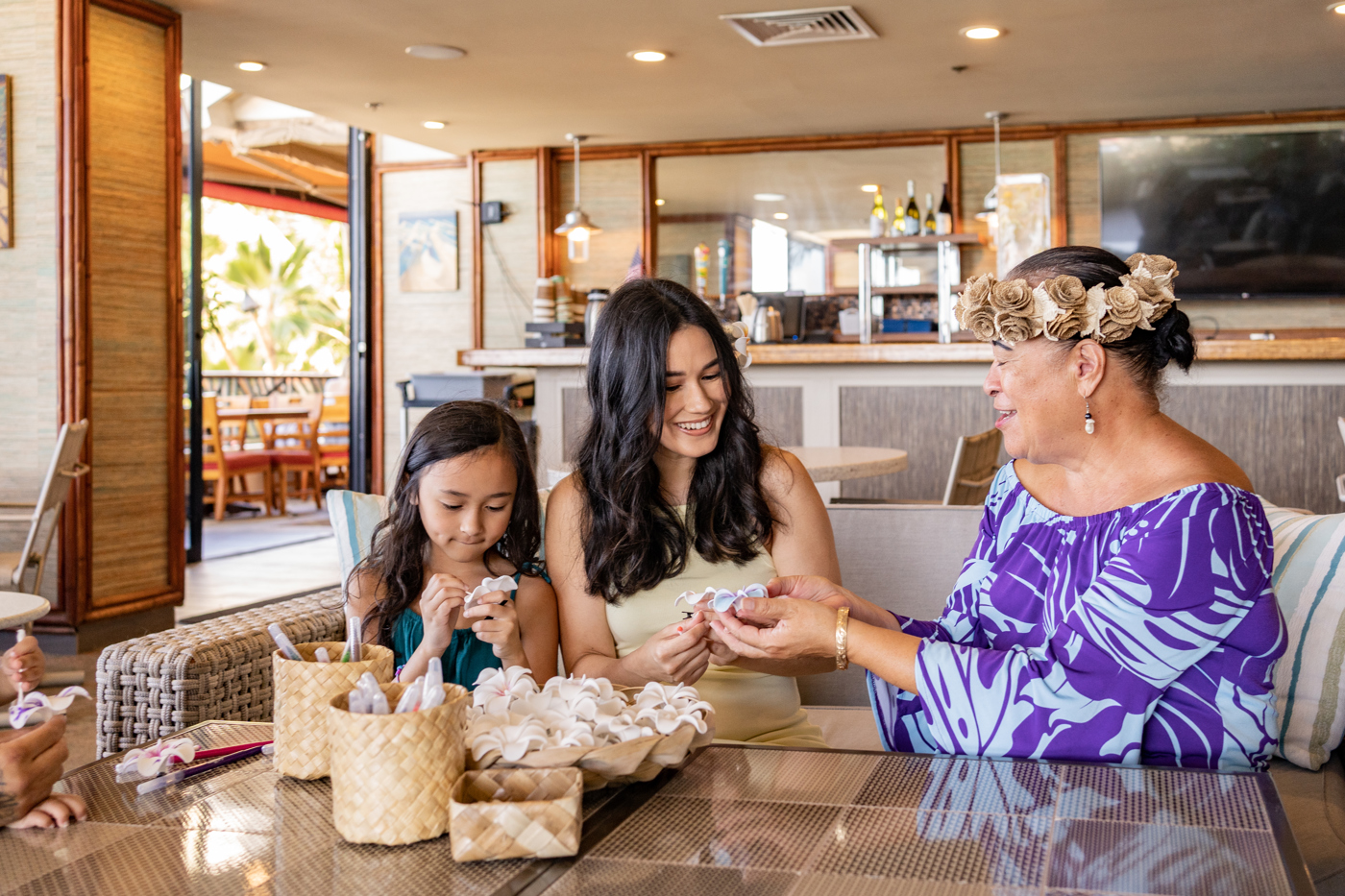 Pua hakima
Decorate your very own melia (plumeria) flower hair accessory. Discover the hidden meaning behind which ear you wear your pua hakma over.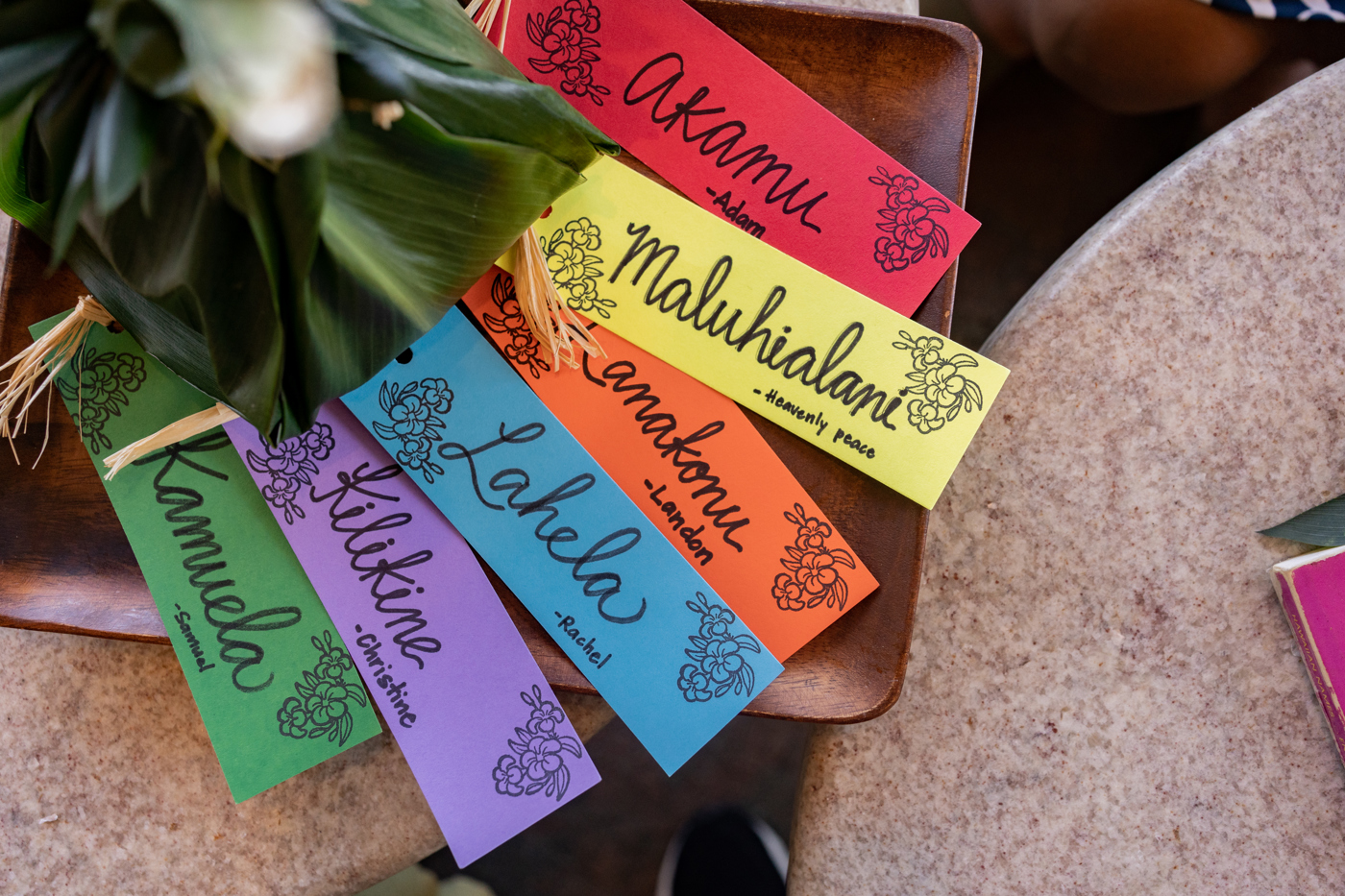 Hawaiian name tag
How do you say your name in Hawaiian? Find out as you create a decorative name tag using the 13 letters in olelo Hawaii (Hawaiian language).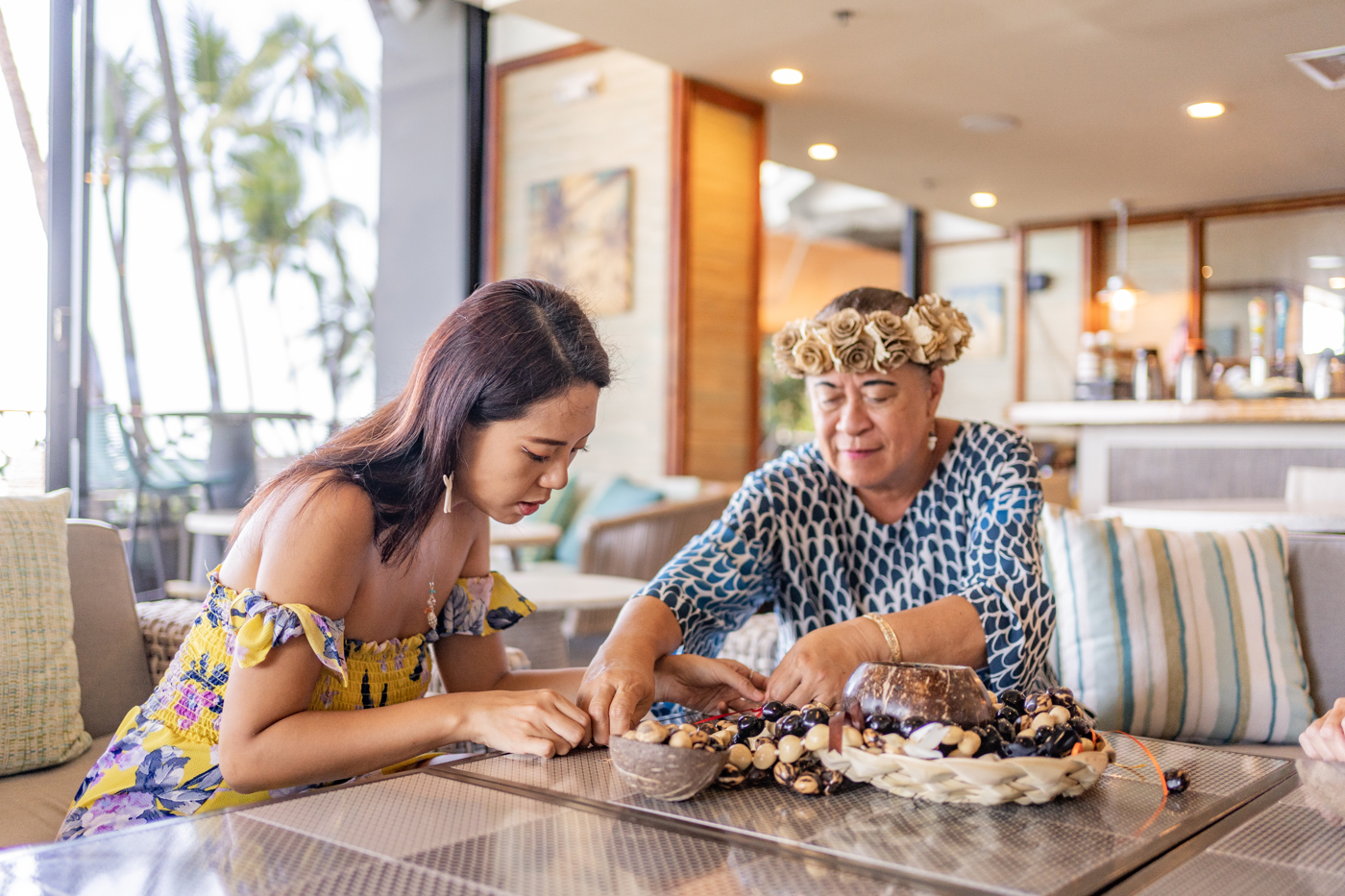 Kukui kupee
Create our signature bracelet using polished kukui (candlenut tree) nuts. This keepsake is yours to remember your visit to our sandy shores.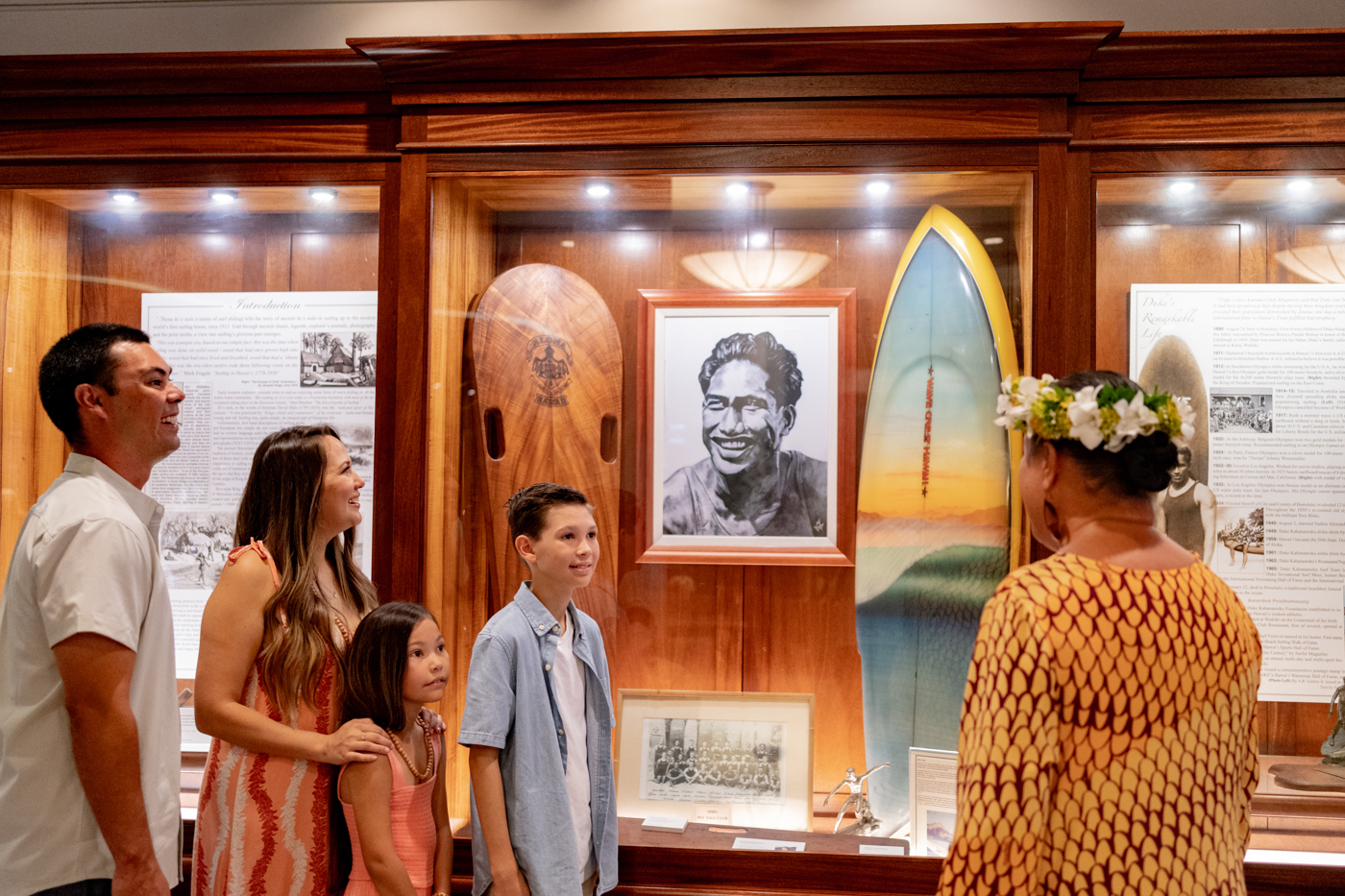 Surf tour
Learn about the history of surfing, the life of legendary surfer Duke Kahanamoku and the tales behind the surfing artifacts on display in our surf museum.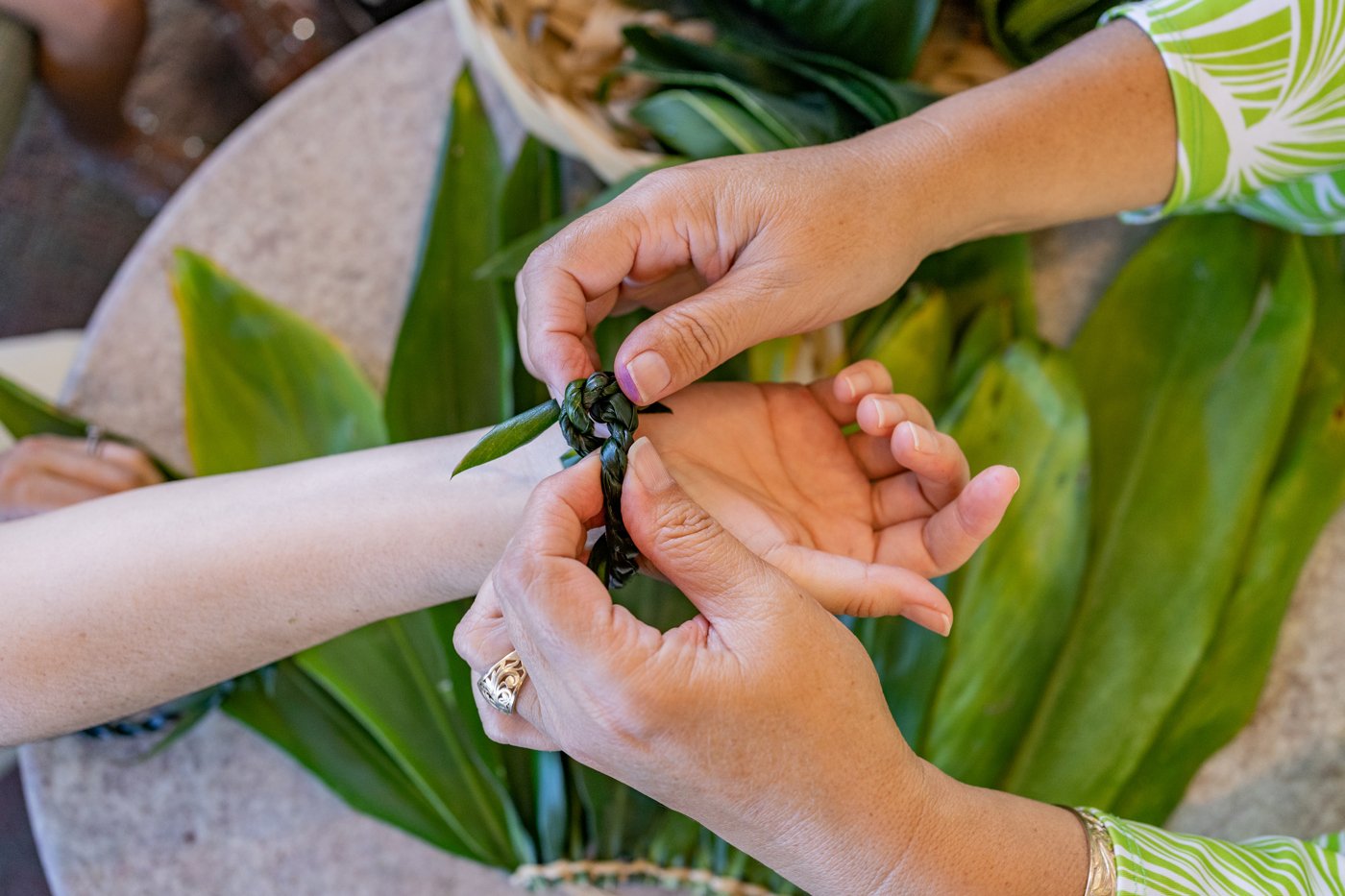 Ti-leaf kupee
Twist lai (ti leaves) to create an authentic kupee (bracelet). In the Hawaiian culture, ti leaves have the power to ward off bad spirits and invite in good spirits.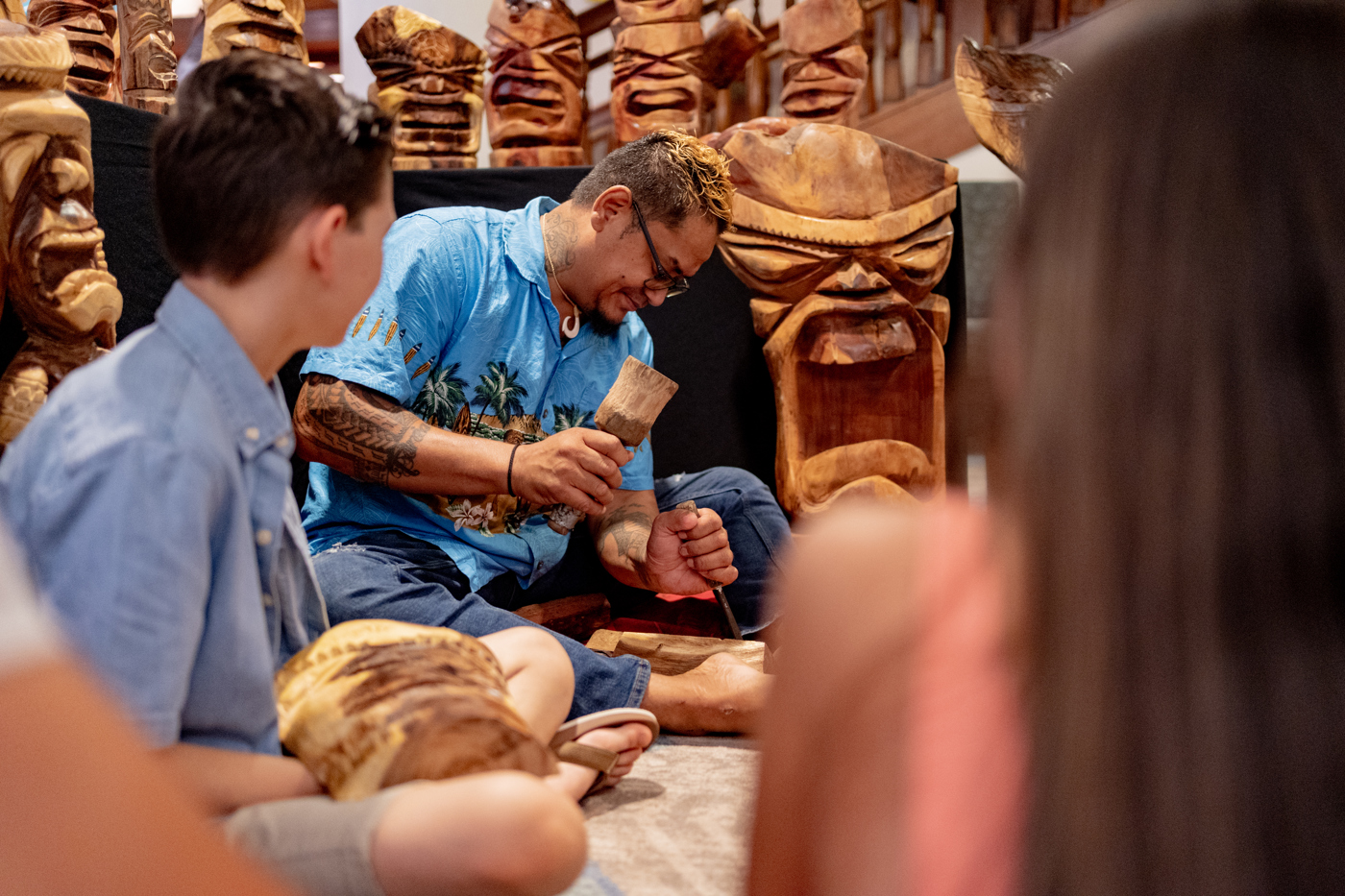 Hawaiian woodcarving workshop
Watch a master craftsman use a chisel and mallet to transform wood into traditional Hawaiian statues. With every chip of wood, the story is revealed.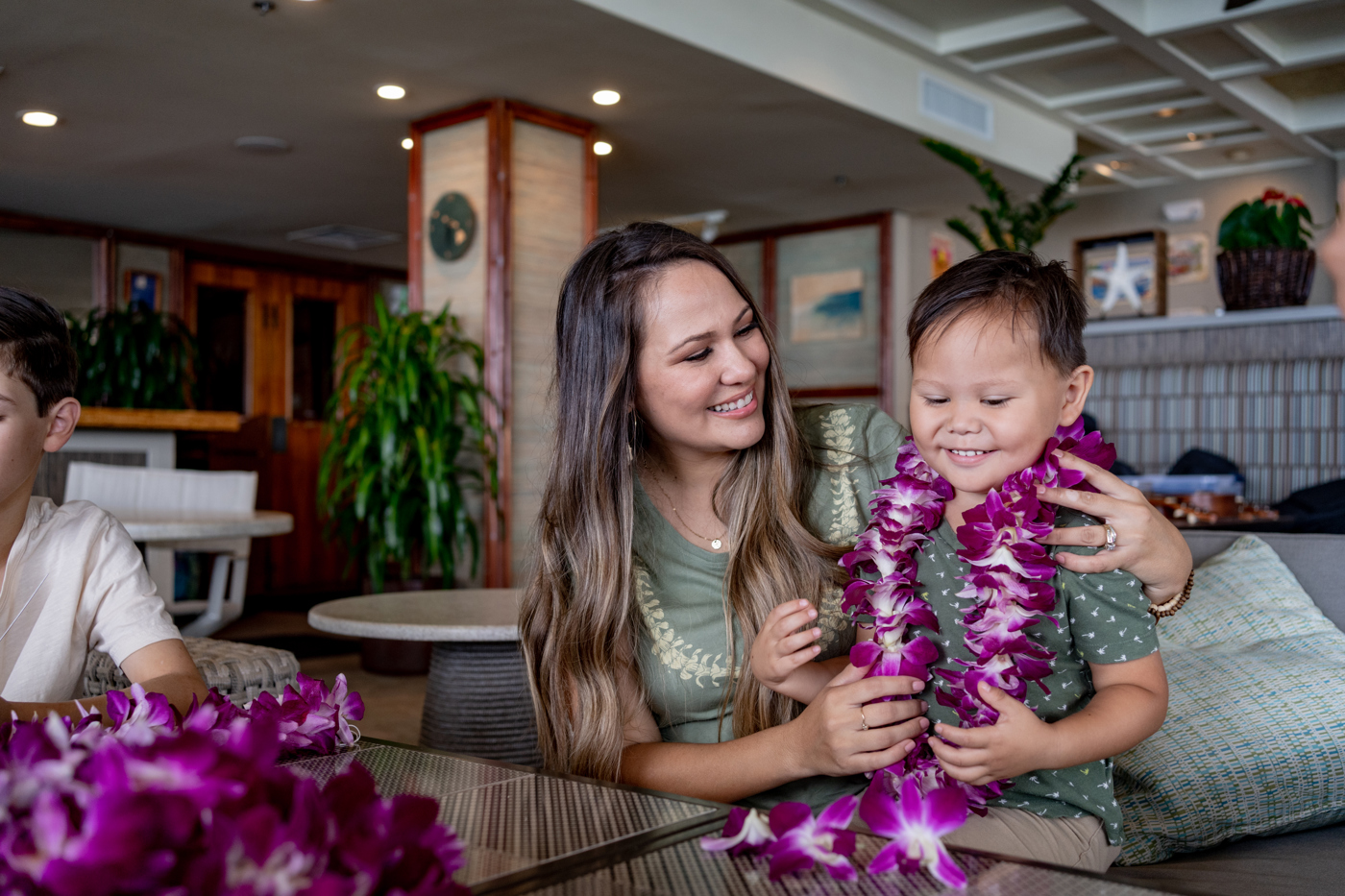 Lei making
String together fresh flowers to create your very own lei. A symbol of love, friendship and celebration, giving a handmade lei is the island way.
Hawaiian tattoo
Adorn your body wiht kakau or Hawaiian tattoos. Unlike the traditional method of cutting skin and adding ash to the wound, you'll be treated to a painless removable tattoo.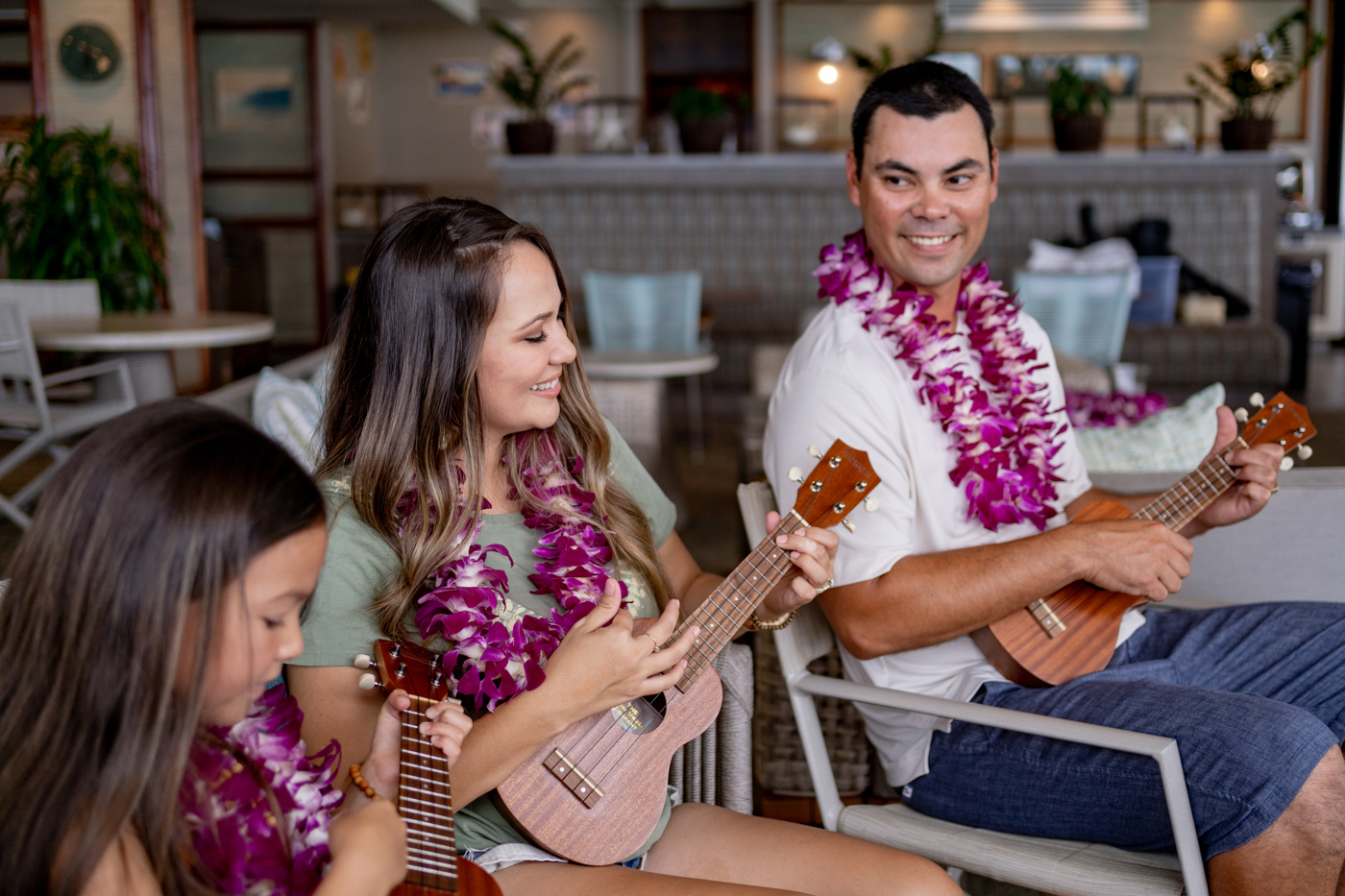 Ukulele lesson
Try your hand at Hawaii's most beloved instrument. Hear happy notes spring from the ukulele as you play your first song. Every strum will make you smile.
Explore Waikiki
Waikiki, the Outrigger Way
Rooted in Waikiki's iconic surf culture, Waikiki Beach Resort offers plenty of opportunities to hang ten, meet pro surfers, and soak in the island vibes.
Spa
Forget the hassle of your daily life and pamper yourself amid penthouse ocean views with a soothing and luxuriant spa service.
ACTIVITIES AND EXPERIENCES
The best Oahu has to offer  
You don't have to look far to see why Oahu and Waikiki are such special destinations. With rich marine life, epic hiking trails, and sandy beach, you'll have plenty to explore just steps from the resort.