Waikiki Malia by Outrigger
Easy access to all of Waikiki
Save up to 25%. Come be here.
Your Oahu adventure is waiting
Welcome to the Waikiki Malia by Outrigger. This intimate retreat is the perfect start and end to a day of exploring and sight-seeing. With easy access to Waikiki Beach, as well as numerous shopping and dining options, the Waikiki Malia by Outrigger is the ultimate home base for your next adventure.
Highlights
Why our guests love Waikiki Malia by Outrigger
All guest areas are non-smoking
ATM/Cash machine
Fax service (fee)
Hospitality room on request
Limited self-parking for guests
Lounge pool & whirlpool spa
Same day laundry/dry cleaning service
Self-service laundry
Speedishuttle transfer service
Meetings and groups
TAG Approved®
IHOP
Rivals Waikiki
Slice of Waikiki
Activities desk
Cultural activities
Friday entertainment and treats
Wednesday Wellness Walks
ROOMS AND SUITES
Added space. Convenient amenities. 
Choose from our charming Malia Guestrooms or the 1 bedroom Luana Studios with kitchenette appliances. Both accommodations offer space and flexibility – no matter what's on your travel itinerary.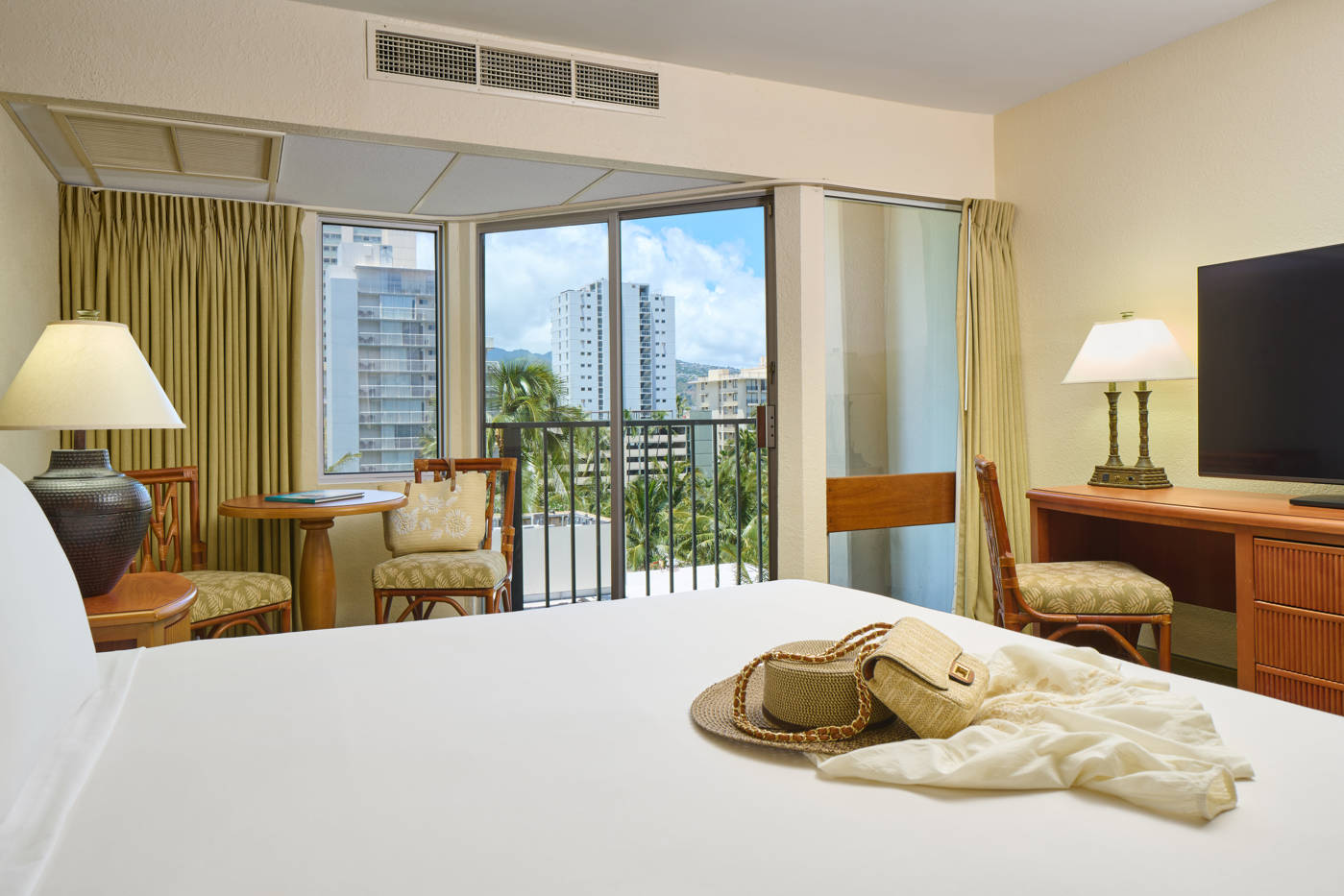 Waikiki View
This peaceful sanctuary offers beautiful views of Waikiki.
Average daily rate excluding taxes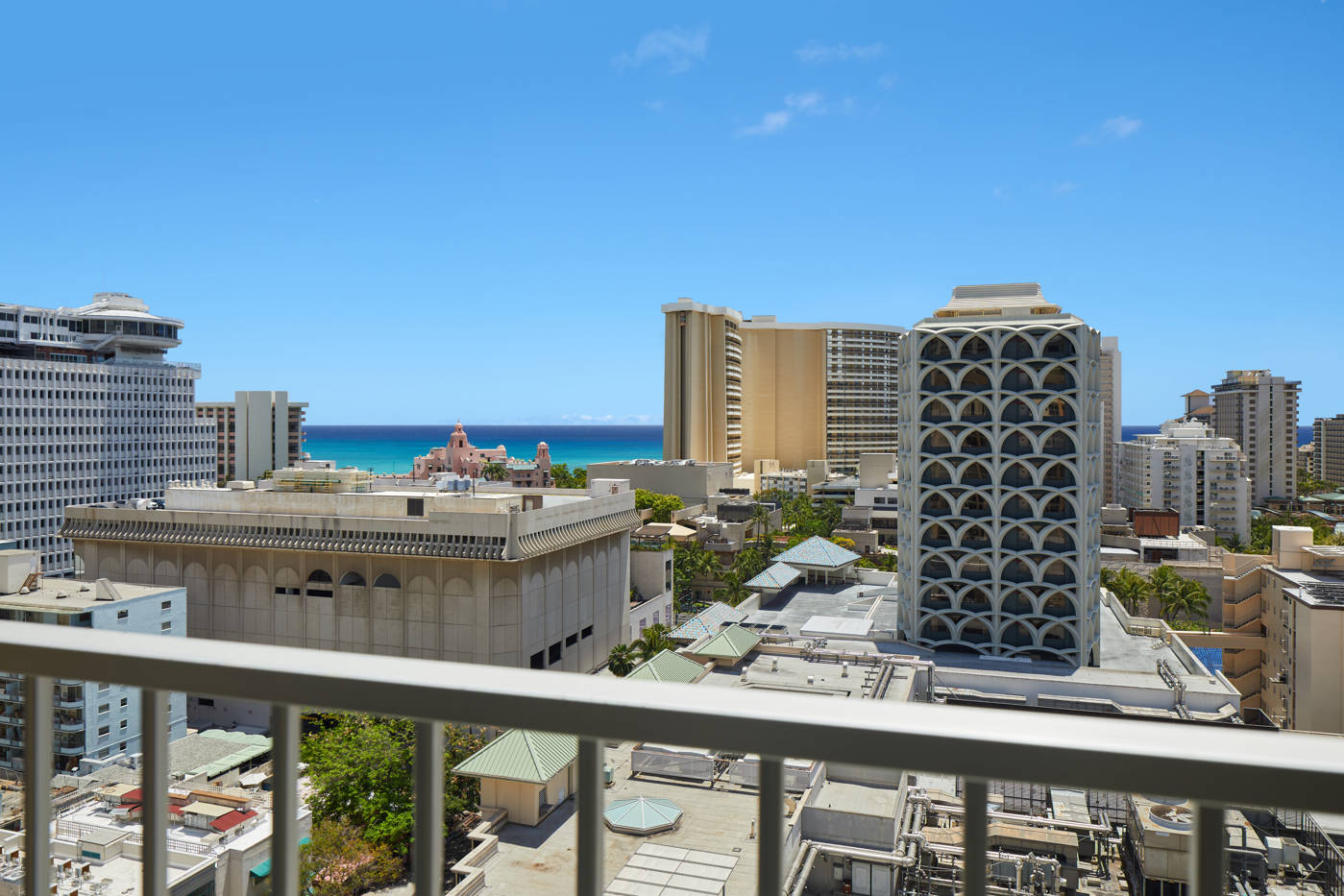 Partial Ocean View
Located on a high floor with a glimpse of the ocean.
Average daily rate excluding taxes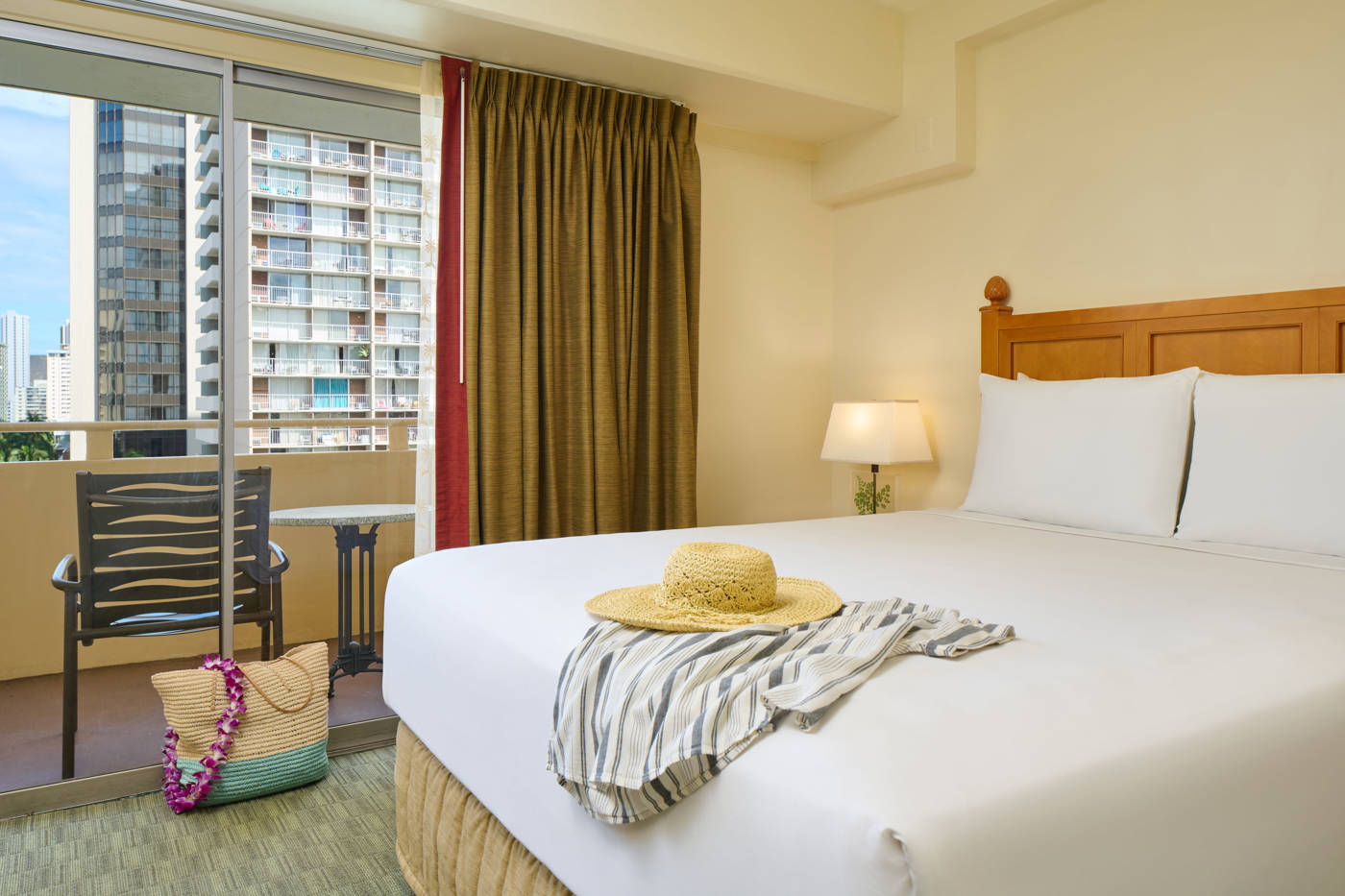 1 Bedroom Studio
A spacious apartment-like studio, complete with kitchenette. Perfect for families and groups.
Average daily rate excluding taxes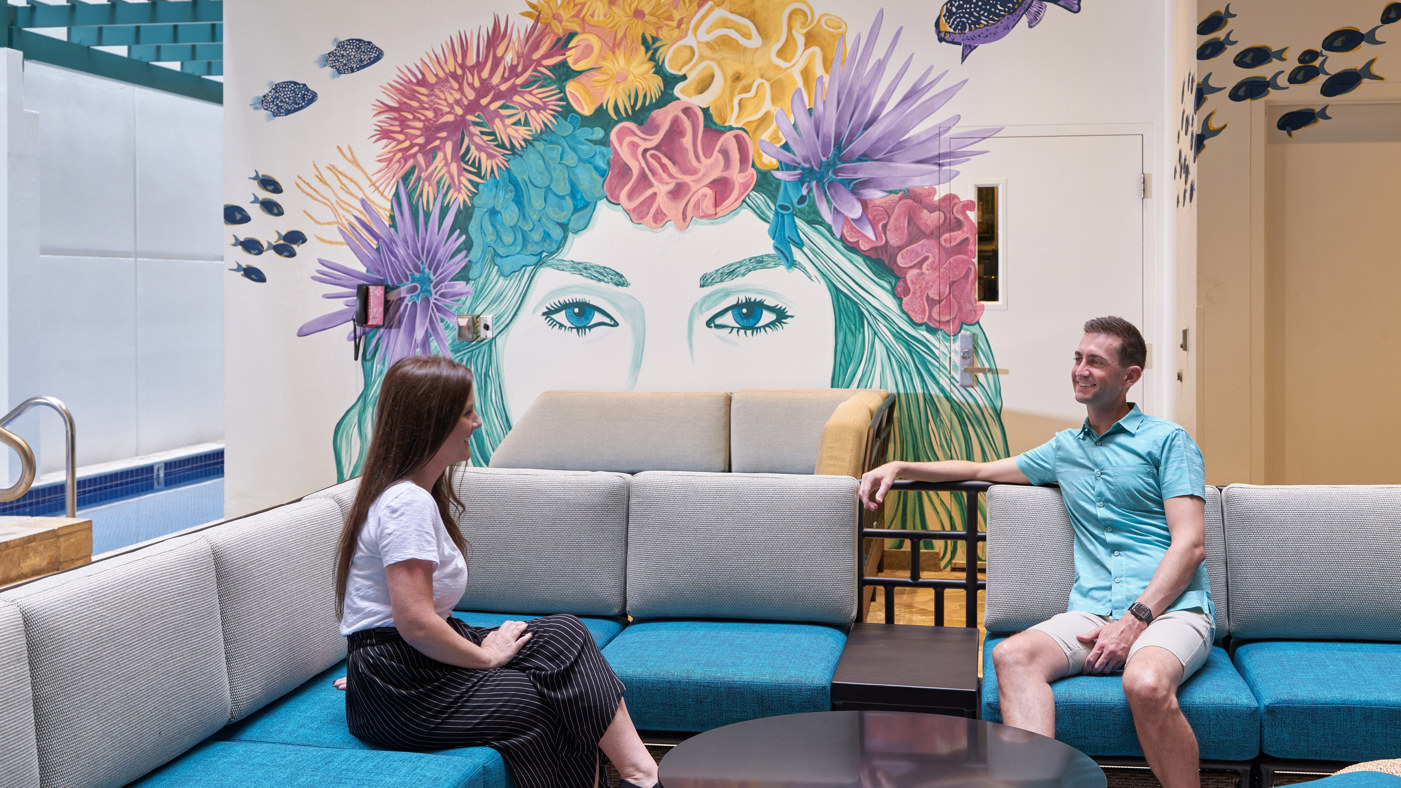 Group travel made easy
Whether you're traveling with a large group or a close family clan, let Waikiki Malia by Outrigger help get you to paradise. We have room-only group packages that can be customized to your needs. Connecting rooms are also available if you need some additional flexibility.
Offers
Save on your next escape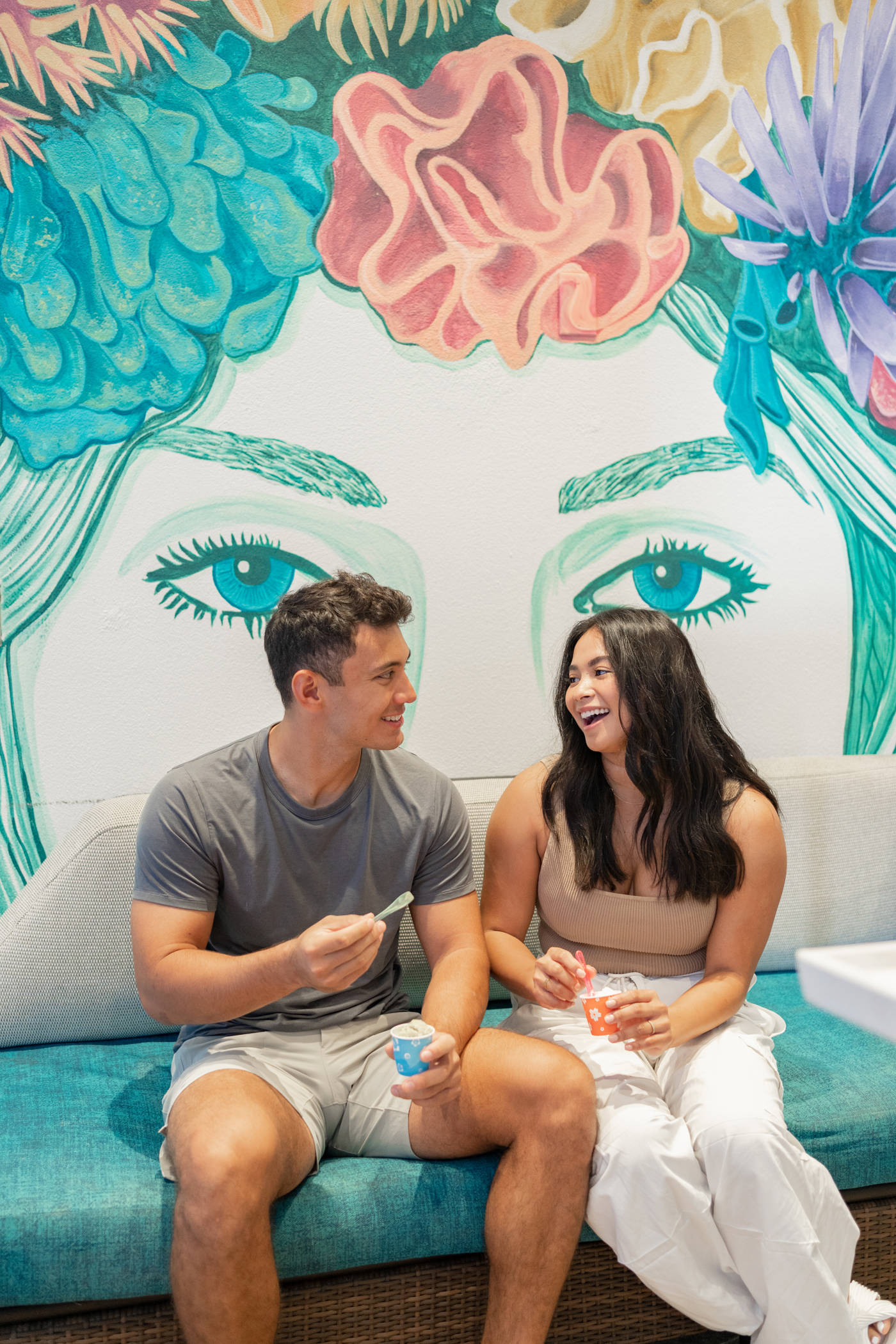 Come be here
Savings up to 25%
at Waikiki Malia by Outrigger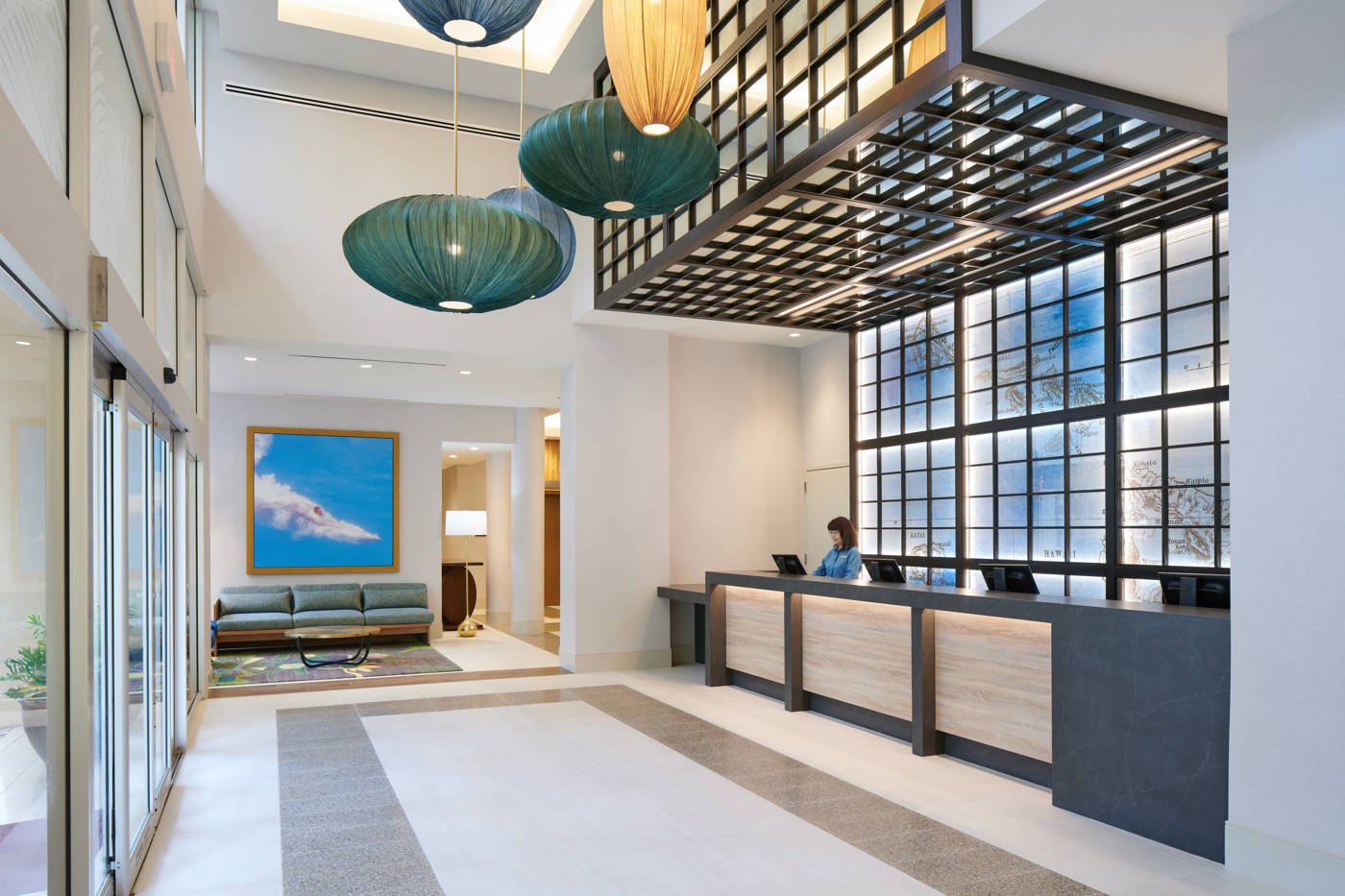 Weekly rates
Extended stays receive up to 50% off!
Rates from $149 at Waikiki Malia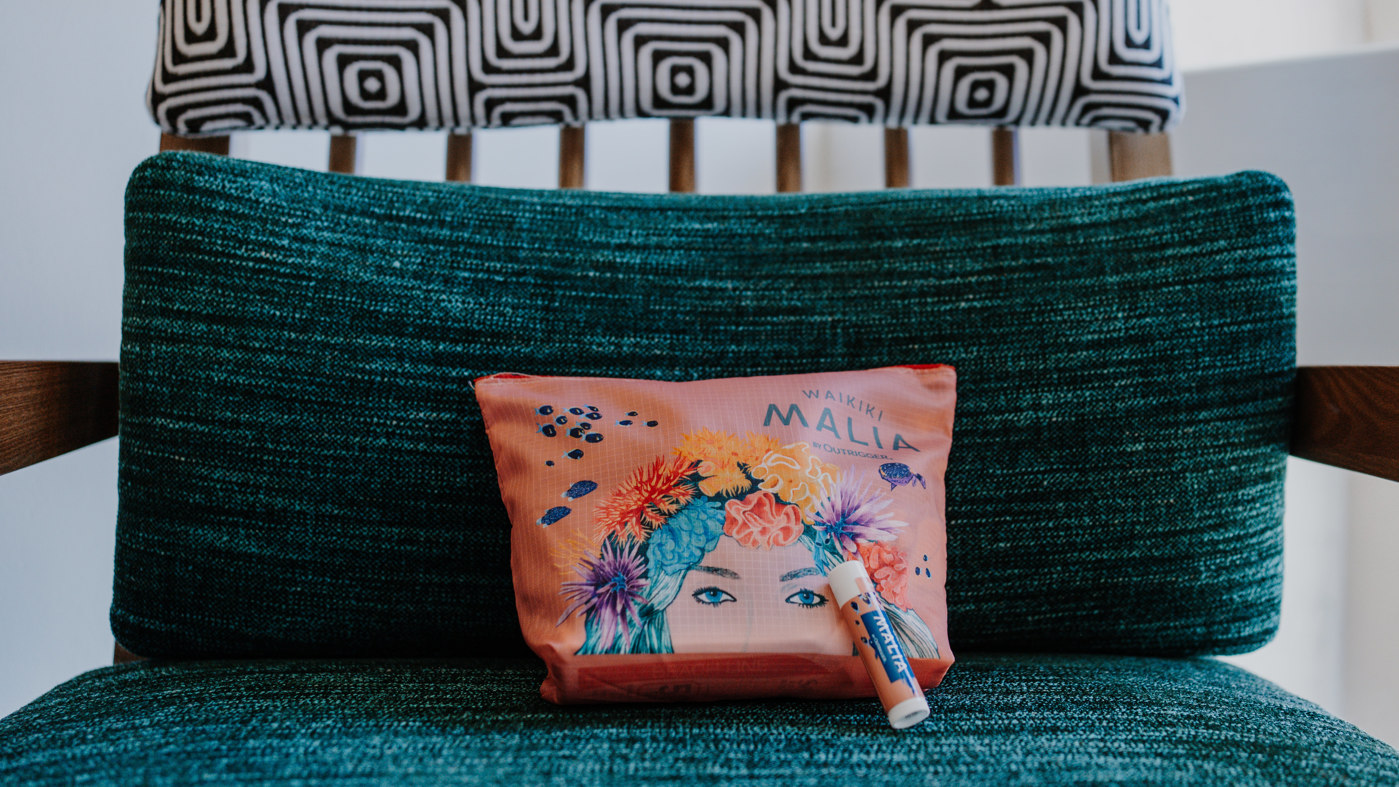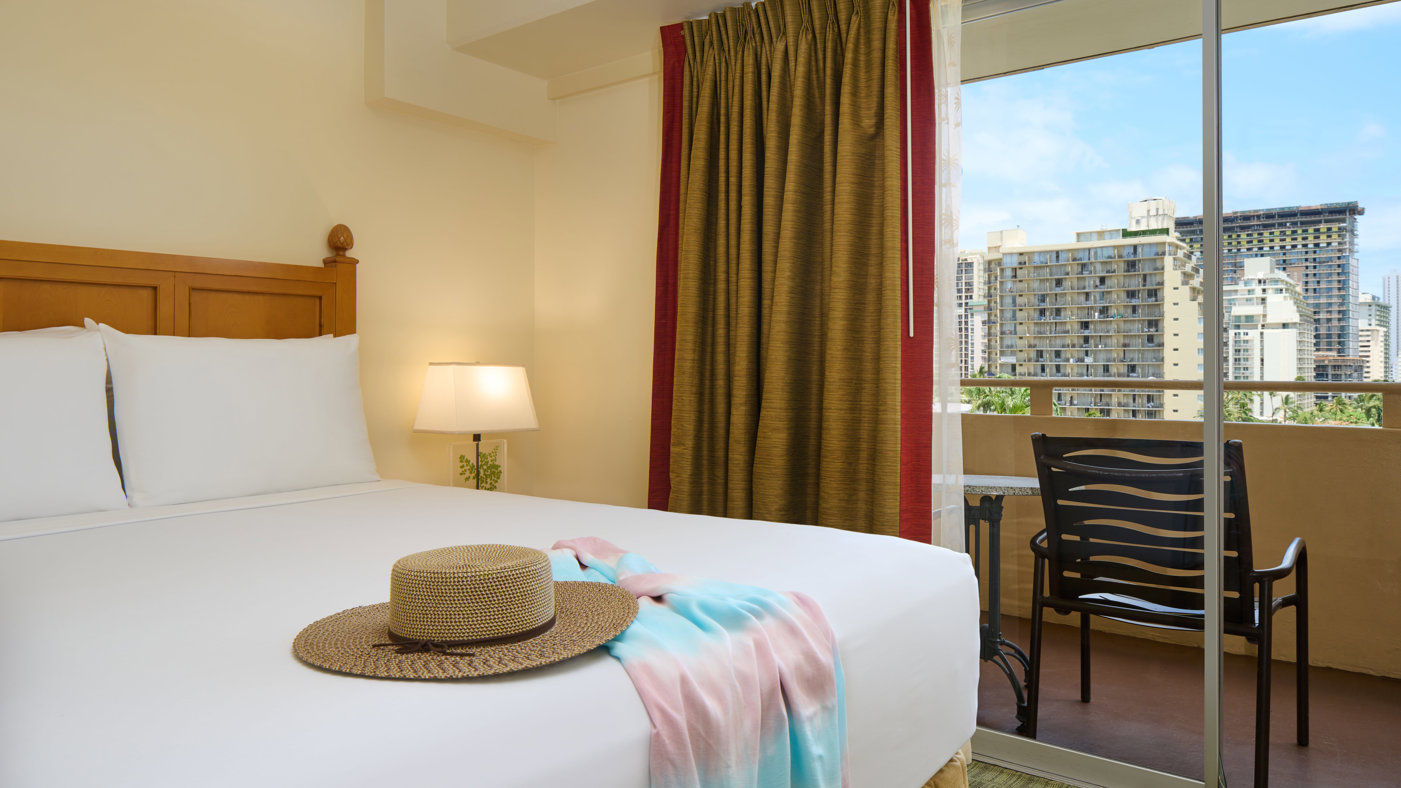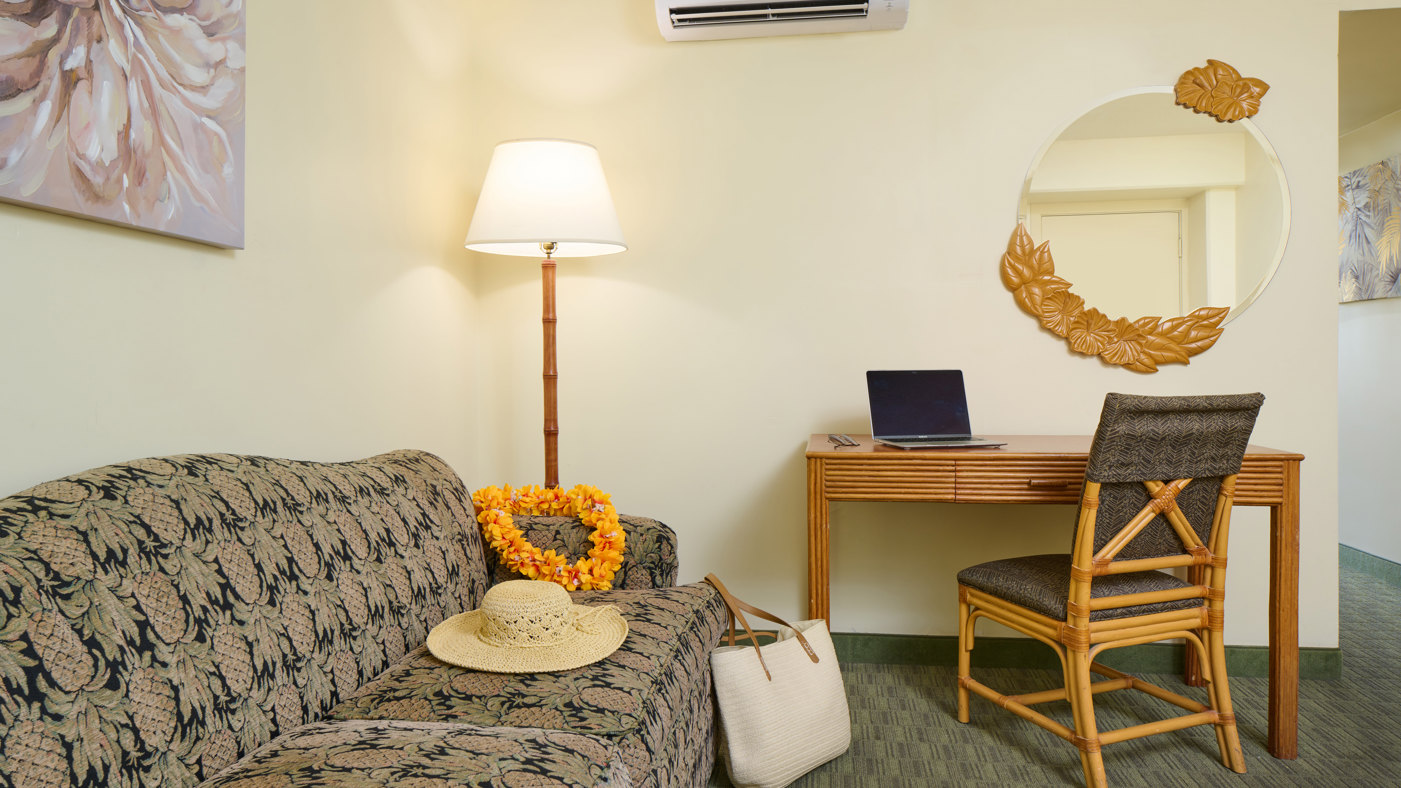 Luana Studios
Make Waikiki Malia your home away from home in our spacious 1 bedroom Luana Studio. Welcome to your home base for your stay in paradise.
FOOD & DRINKS
Quick bites
Fuel up before or after a day at the beach with our dining options that are perfect for families or groups.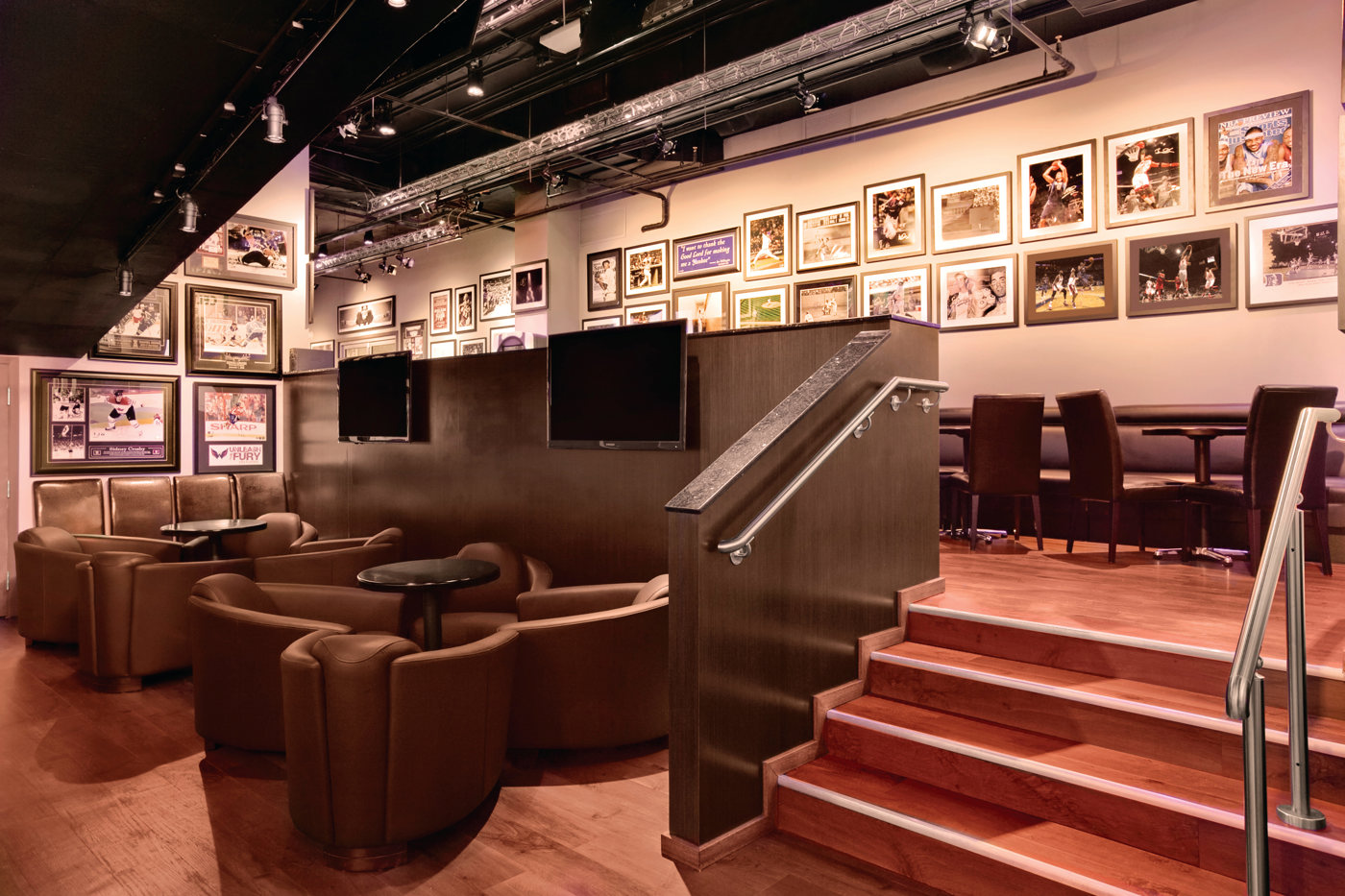 Rivals Waikiki
Las Vegas-inspired sports bar and lounge. Check out sports memorabilia and 14 HD TVs, plus validated parking.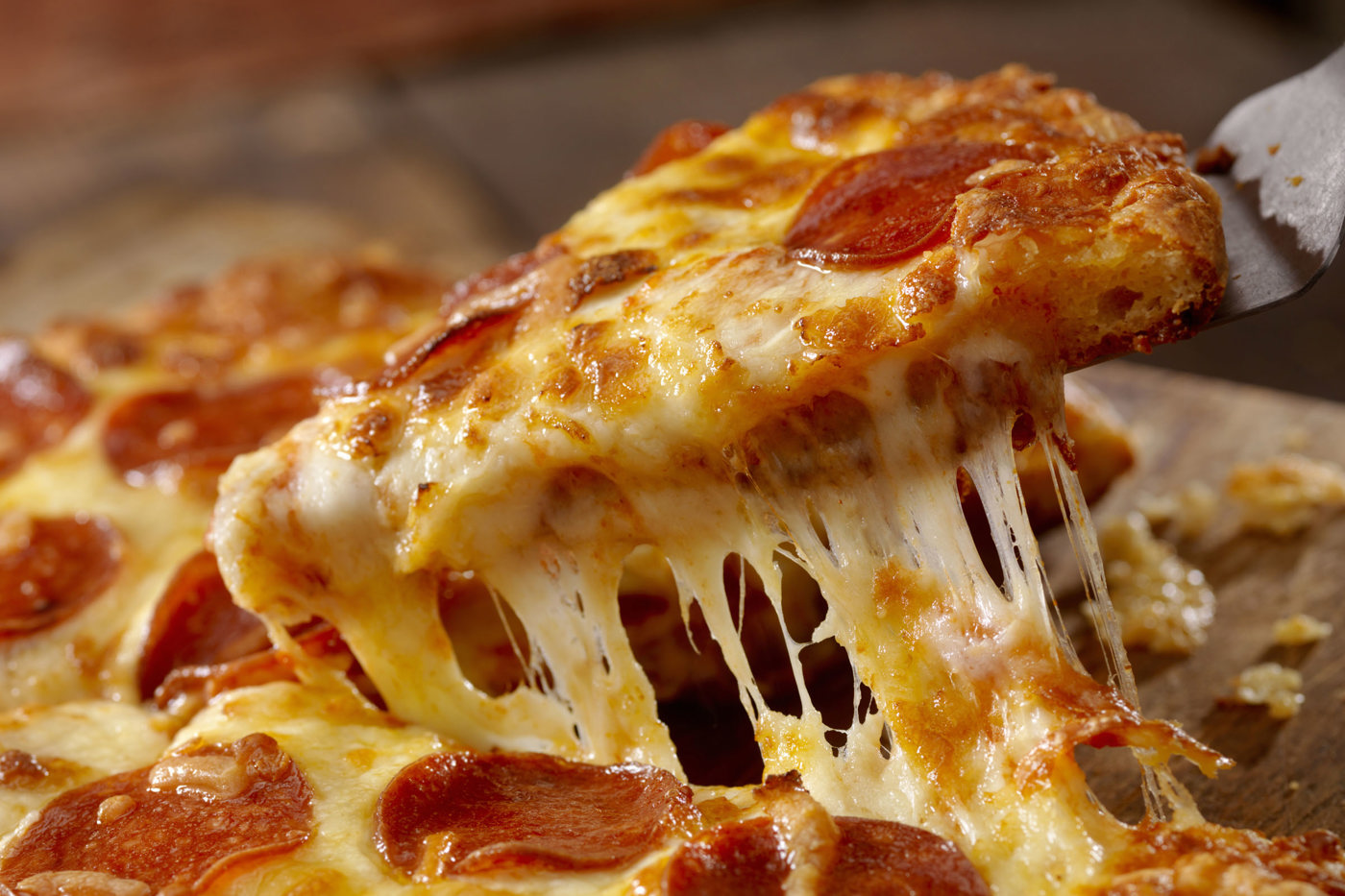 Slice of Waikiki
Quick-service window serving enormous pizza slices.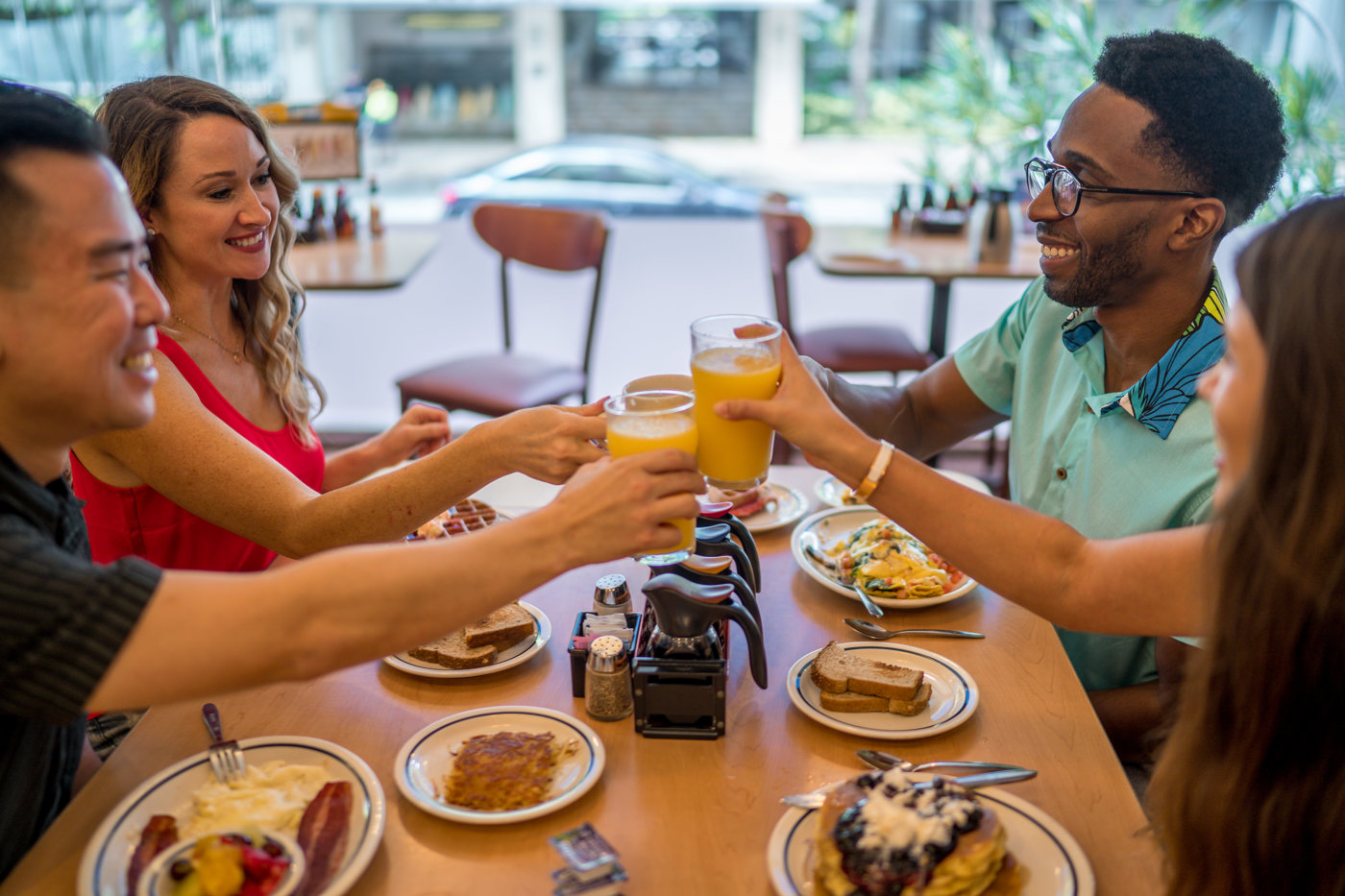 IHOP
Pancakes, waffles, crepes, and omelets for breakfast, lunch, and dinner. Validated parking.
Activities and Experiences
Explore, Shop, Relax
With a central location to the top sights and attractions near Waikiki Beach, you'll have plenty to see and do during your stay.
Explore
More Oahu properties